Central African Republic Coup: President Flees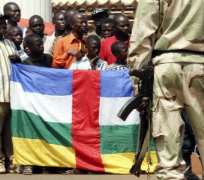 Rebels in the Central African Republic (CAR) have taken the capital, Bangui, after President Francois Bozize fled.
Witnesses reported gunfire as the Seleka rebel coalition took the presidential palace, followed by chaos and looting in the city centre, the BBC reports.
Seleka's secretary-general, Justin Kombo Moustapha, appealed for calm and called on citizens to "welcome the revolutionary forces of Seleka".
"Central African Republic has just opened a new page in its history," he said in a statement.
Nelson Ndjadder of Seleka's CPSK faction says the country should now move into a transition towards democratic elections.
"With the taking of Bangui and the departure of Bozize, the main objective of our struggle has been realised," he says. "Central Africans must meet around a table to decide the path for their common future."
Mr Bozize - who came to power himself in a coup in 2003 - has reportedly arrived with his family in the Democratic Republic of Congo, the Central African Republic's southern neighbour.
Power-sharing agreement collapsed
The rebels joined a power-sharing government in January after talks brokered by regional leaders to end a rebellion they launched last year.
But the deal quickly collapsed, with the rebels saying their demands, including the release of political prisoners, had not been met.
CAR, which has a population of about 4.5 million, has been hit by a series of rebellions since independence from France in 1960.
It is one of the poorest countries in Africa, despite its considerable mineral resources.
South African peacekeepers in the country to support government troops suffered casualties but failed to stop the rebel advance and have retreated to their barracks.
France has called for an emergency meeting of the United Nations Security Council.
It has sent 350 soldiers to ensure the security of its citizens, a senior official told AFP, bringing the total number of French troops in CAR to nearly 600.
Radio New Zealand