NIPP: Governors Receive Share Certificates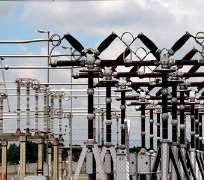 SAN FRANCISCO, March 21, (THEWILL) - President Goodluck Jonathan Thursday presented the governors of the 36 States of the federation and the Federal Capital Territory (FCT) with share certificates of the National Integrated Power Project (NIPP).
The presentation was in fulfillment of an agreement between them and the Federal Government over the unilateral deductions from the Excess Crude Account for the financing of the NIPP and Ibom Power Plant Project.
The presentation was also a response to a demand for equitable shares accruing to each state and Local Government Council from the deductions made in respect of NIPP, Railway Modernisation and Ibom Power Plant Project .
In all, a whopping $8.425 billion was deducted from the Excess Crude Account for the execution of the NIPP projects, while another $80 million sourced from the Federation Account was spent on the Ibom Power Plant Project.
Speaking at the ceremony, President Jonathan said the share certificates represented the investments of all the three tiers of government in the NIPP programme.
"You all remember that it was during President Obasanjo's time that some monies were set aside from the excess crude and the Federal Government was directly funding the NIPP projects with that money.
"Then, the chairman of the Revenue Mobilisation and Fiscal Commission, Engr. Tukur now took the Federal Government to court, not even the state governors, saying the President has no power to spend money belonging to the three tiers of government.
"Of course that frustrated that programme, until when we came on board, the NIPP was stalled, until we will now have to say in that case let us negotiate with the governors and let it be properly done, that it is an investment where every state, every local government has an investment based on their own amount in the excess crude (account).
"So, those details were worked," he explained.
Jonathan said the share certificates on the Sovereign Wealth Fund would soon be ready for distribution to the affected beneficiaries.
Vice President Namadi Sambo, in his remarks at the occasion, reassured that the 10 ongoing thermal power projects under the NIPP across the country would be ready for inauguration by December.
"Mr President, let me reinstate the commitment of the Niger Delta Power Holding Company to ensuring the delivery of 10 power thermal power projects and all the transmission and distribution projects by the end of December this year.
"Significant progress had been made and we are confidence that you will deliver on your promise to Nigerians especially on power. We are very proud of the progress made so far," Sambo who is also the Chairman of the NIPP Board said.
He commended the President for his efforts and determination aimed at transforming the nation's power sector.