HP Board Increases Dividend By 10 Percent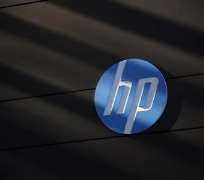 Hewlett-Packard Co raised its quarterly dividend by 10 percent on Thursday, amid shareholder displeasure over the company's $11 billion acquisition of British software firm Autonomy Plc.
HP has said it intended to increase its regular dividend annually and that the increase would to be in the double digits.
The current increase to 14.52 cents per share is expected to be effective as of May 2013, the company said.
HP has about 2 billion shares of common stock outstanding.
HP's previously announced dividend, payable on April 3, remains at 13.2 cents per share.
Before that it had paid a quarterly dividend of 12 cents per share, up from 8 cents a share.
HP's dividends, which it has been paying since 1992 according to its website, have been steadily increasing.
On Wednesday, HP's shareholders re-elected the company's board, but Chairman Ray Lane and three others only narrowly kept their seats after criticism about their roles in the purchase of Autonomy.
REUTERS