Vigeo Power Pays $32.25m For Benin Distribution Company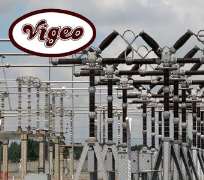 SAN FRANCISCO, March 20, (THEWILL) - In line with the guidelines of the privatization programme of the Federal Government, Vigeo Power Limited has paid $32.25million to the Bureau of Public Enterprises (BPE).
This figure according to sources at the Bureau represents 25 per cent of the $129million bid price for the Benin Electricity Distribution Company (BEDC), covering Edo, Delta, Ondo and Ekiti States.
Vigeo Power Ltd is one of the consortia that emerged as core investors in the Federal Government's privatization programme in the power sector, having clinched BEDC in the open and internationally acclaimed competitive bid process held in 2012.
Vigeo Holdings Limited is the consortium lead and equity member, with Global Utilities Management Company Limited (GUMCO) as local technical partner and equity member, African Finance Corporation (AFC) as equity member and TATA Power Delhi Distribution Limited (TPDDL) as the foreign technical partner. TATA Power Delhi Distribution Limited (TPDDL) will provide technical service for BEDC on the wire side while GUMCO provides technical service on the commercial side. PWC of India is the transaction advisers.
Vigeo Holdings is a multi business group with interest in major sectors of the Nigerian economy.
With over 25 years of successful track record, VGL has made a name and carved an image as a quality group providing quality service consistently since 1985.
Before Vigeo Power Limited bought BEDC, which was one of one of the distribution companies unbundled from PHCN. GUMCO a member of the consortium had also participated in virtually all the public private partnership in the downstream subsector of the power sector including Revenue Cycle Management (RCM) and Prepaid Metering Service and the PHCN bid for metering and billing management (MBM).
GUMCO was the management operator for the National Pre-Payment Metering Programme (NPPMP) in the Benin Electricity Distribution Company covering Edo, Delta, Ondo and Ekiti States. The programme primarily targeted at reducing non-technical losses and improving customer satisfaction via improved customer service delivery. This entails the procurement, installation and management of prepaid meters in BEDC. The contract provided for the installation of 161,000 Pre-Paid Meters (PPMs) within two years and management of the vending operations until the operator's investment in metering and vending infrastructure is fully repaid. GUMCO emerged top with no less impact, installing over 150,000 Prepaid Meters within two years, when the total Pre-paid metering installation in the whole 11 Distribution companies under the NPPMP was 485,000 at the stoppage of investment deployment under the NPPMP. This is a feat unequalled in the annals of PHCN.
GUMCO, which is managed by a team of indigenous and expatriate professionals with over 100 years of cumulative experience in power and utilities project management, will continue to render technical support services to BEDC, Ikeja Electricity Distribution Company (IEDC) and other Discos especially in areas of Metering, Billing and Collection infrastructure development and management.
The company's Nigerian experience includes over 10 years of public private partnership experience in both Revenue Cycle Management (RCM) and Prepaid Metering Service with the PHCN.
AFC is a private sector-led investment bank and development finance institution created to help mobilize and channel required capital to Africa's infrastructure projects. AFC's objective in the power sector is to develop and finance high quality power infrastructure assets capable of delivering a competitive steady-state return on equity while at the same time addressing Africa's power deficit and ensuring sustainable economic growth
TPDDL has the distinction of being the first success story of Power Sector Reforms in India under Public Private Partnership - the DELHI MODEL. TPDDL has reduced the Aggregate Technical and Commercial ("AT&C") losses in its licensed area from 53 per cent in July 2002 to 10.57 per cent at the end of March 2012, an unprecedented reduction of around 80% in ten years.