Oceanic Migrates Accounts To Suit Customer Needs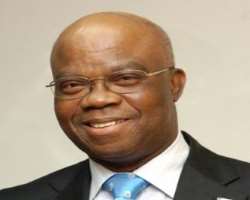 PHOTO: MR. JOHN ABOH, CEO, OCEANIC BANK INTERNATIONAL PLC.
San Francisco Feb05, (THEWILL) – THEWILL has learnt that Oceanic Bank International plc has commenced migration of existing customer accounts to new product platforms that will generate additional value for existing and prospective customers.
The migration is in keeping with the resolve of the bank's management to constantly seek ways of enhancing its service delivery to suit the needs of all classes of customers.
The new products include Platinum Accounts, Gold Accounts, Silver Accounts and Easy Savings. As the names suggest, at each level, the customer is offered financial and non financial benefits which increase in value, such as balance linked interest and commission rates; number of free transactions in each month; loans and overdrafts; best value health, life and professional indemnity insurance and discounts at merchant partners, among others.
In most cases, any customer who desires to move up from their existing account to one in the new range will keep their account number so that they do not experience any disruptions.
Early in 2009, the Bank mined its data to indentify and understand customer behavioural patterns. It also hired a reputable market research company to find out exactly what the financial needs of Nigerians were and what Nigerians want from their banks. The findings of that exercise were instrumental to the development of entirely new range of products that would benefit every Nigerian from a young age to retirement.
Already, the Bank has commenced pilot migration of existing account types to these new products as it moves to redefine retail and transaction banking to provide solutions to the needs of all its customers.
Speaking on the development, John Aboh, Group Managing Director/Chief Executive, Oceanic Bank International plc said the customer service departments and relationship officers are set to guide customers in choosing a product that suits their needs.
"Today is indeed a good day for our customers to walk into any of our branches across the nation and experience peace with our new products. Our customer care officers will be on hand to give our customers the best counsel on what product type that suits their needs."
Aboh said the products were part of unfolding deliberate and far-reaching strategies aimed at generating value for its stakeholders on all classes of transactions.
"The desire to create value for our customers and shareholders is a passion that is shared by the management and staff of Oceanic Bank. The products are designed with particular attention to strategic customer segmentation parameters and they also take cognizance of the size of our customers' pockets, financial needs, convenience and lifestyle."
The emerging trend of improving customer satisfaction in Oceanic Bank is indicative of positive outcomes from the new retail banking franchise designed to ensure customer stability, profitability, and ultimately, enhanced shareholder value.
The Bank's management urged customers to access the numerous benefits of the new products adding, "Our customer relationship management systems are being upgraded to ensure more value-adding connections with customers. Oceanic Bank has always been known as a customer friendly Bank and we are enhancing an atmosphere in our banking to guarantee that our customers experience peace at every service touch point."
|
Article source