Statement by the spokesperson of High Representative Catherine Ashton on the establishment of a Commission for Dialogue and Reconciliation in Mali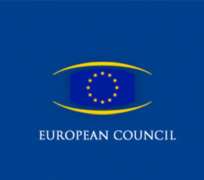 BRUSSELS, Kingdom of Belgium, March 7, 2013/African Press Organization (APO)/ -- The spokesperson of Catherine Ashton, High Representative of the European Union for Foreign
Affairs and Security Policy and Vice President of the Commission, issued the following statement today:
"The High Representative welcomes the decision of the Malian Cabinet to establish a Commission for Dialogue and Reconciliation, as foreseen in the Road Map for the Transition.
This marks an important step in establishing an inclusive process for achieving reconciliation and the political reconstruction of the country.
The EU encourages the participation of all parties willing to agree to respect the unity, territorial integrity and sovereignty of Mali unconditionally. To this end, it hopes the appointment of the members of the Commission will follow swiftly so that it can begin its work.
The EU also expresses its full support for the implementation of all aspects of the Road Map by the Government of Mali as swiftly as possible, including the guarantee of the protection of civilian populations, the respect of basic rights and freedom of speech, as well as the holding of elections in 2013."