Ten Years of War in Darfur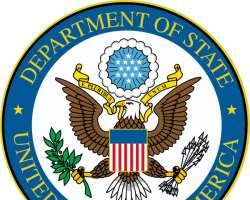 Ten Years of War in Darfur
WASHINGTON, February 27, 2013/African Press Organization (APO)/ -- Press Statement
Patrick Ventrell
Acting Deputy Spokesperson, Office of the Spokesperson
Washington, DC
February 26, 2013
The United States is deeply concerned that, ten years after the outbreak of war in Darfur, the Darfuri people continue to suffer from increased insecurity, human rights abuses, and sexual violence. Brutal conflict among Sudanese Government forces, rebels, and militias, and continued aerial bombardments and indiscriminate attacks on civilian areas by the Sudanese Armed Forces, in violation of UN Security Council Resolutions, have led to the deaths of nearly 300,000 people, the vast majority unarmed civilians. Over two million Darfuris remain internally displaced and as refugees in neighboring countries. Reversing the cycle of violence and impunity requires accountability for the perpetrators.
The United States strongly supports international efforts to bring peace, security, and humanitarian relief to the people of Darfur. We unequivocally support UNAMID, the joint United Nations-African Union peacekeeping force in Darfur, and demand immediate, unimpeded access for peacekeepers and humanitarians throughout Darfur. Over the past decade the United States has provided over $7.5 billion in funding for humanitarian, transition, and peacekeeping assistance for vulnerable populations in Darfur and eastern Chad.
An effective and inclusive political process is urgently needed to avoid another decade of war and to address the crisis of governance that fuels Sudan's civil wars. We call on the Sudanese Government and all rebel groups to engage without preconditions in such a process, using the Doha Document for Peace in Darfur as a basis to achieve a peaceful resolution to the conflict. The United States remains a committed partner to the people of Darfur, and to all those working for the more peaceful, stable, and prosperous future they deserve.