House Seeks Single Digit Lending Rate For Banks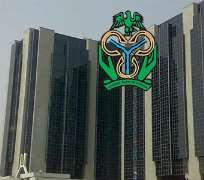 ABUJA, February 20, (THEWILL) - The House of Representatives, Wednesday, mandated its committee on banking and currency to liaise with the Central Bank of Nigeria (CBN) to consider the possibility of implementing a single digit benchmark interest rate for the country.
The decision was a fall-out of a motion sponsored by Hon. Nadu Karibo calling for the single digit interest rate to encourage investors and growth of small scale business.
Moving the motion, Karibo noted that the monetary policy rate of any country, which is fixed by the Central Bank of every country determines the rate at which banks access funds and the rate at which they lend money to investors and business.
He said Nigeria ranks among countries with the highest interest rate in the world of between 17 and 25 percent.
According to him, with the high interest rate, new investors may find it difficult to raise money and even when they do, it becomes very difficult to repay , adding that in most cases, it leads to business collapse.
The lawmaker lamented that for investors who raise money offshore, they are still made to pay additional interest to local guaranteeing banks resulting in high cost of doing business in Nigeria.
"We are aware that Switzerland has a benchmark interest rate of 0 percent, Japan 0 percent, USA 0.25 percent, UK 0.50 percent, Singapore 0.03percent, Netherlands 0.75 percent etc", he stated.
Those who supported the motion were Hon. Aminu Suleiman, Dakuku Peterside, Friday Itulah.
However, Hon. Kamil Akinlabi and Betty Apiafi opposed the motion, saying interest rate is determined by forces of demand and supply, and the CBN should be left to do its job.
But when Speaker Aminu Waziri Tambuwal put the question to a vote, those in support carried the day.