Africa Gathering: Passionate Conversation for Positive Change in 2010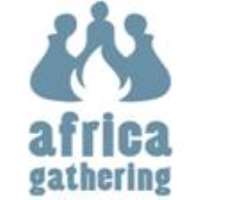 Successful Africa meeting series announces new 2010 dates and launches new website
London 1st February: The organisers of Africa Gathering, the results-driven meeting series, have announced 2010 dates and launched a new website.
Africa Gathering brings technophiles, thinkers, entrepreneurs, innovators and everybody else together to talk about positive change in sustainable development, technology, social networking, health, education, environment and good governance in Africa.
Since being founded in January 2009, Africa Gathering has gone from success to success with its simple, no-nonsense mantra of getting people to share ideas for positive change. People have been
attracted to it because it is an event that focuses on the good that the participants' projects are doing, not on the organisation itself.
Africa Gathering facilitates passionate conversation surrounding how new technologies are opening the eyes of the world to a strong, independent and prosperous 21st Century Africa by bringing inspired people together to talk, share and listen.
The goal is to help highlight all of the great work being done in the world by Africans and friends of Africa. The organisers can help budding innovators and entrepreneurs by putting the profits of the events into some the projects of the attendees. This is known as the Africa Gathering Prize and it is awarded at every Africa Gathering event.
Edward Scotcher, Founder of Africa Gathering, said "After a fantastic year of events in 2009 in which we gave a platform to so many entrepreneurs and innovators in the tech/Africa field, we're delighted to announce five events across Africa, Europe and North America in 2010 from our new website. Africa Gathering is passionate about finding the most interesting people and amazing concepts and showing them to the world and so we encourage everyone to come and join us as we continue sharing ideas for positive change."
Dates of 2010 events
Tickets for the US and UK events are on sale alreadywith special Early Bird ticket promotions running.
USA: Washington DC, 23 & 24 April 2010
France: Paris, 14 & 15 May 2010
Uganda: Kampala, 29 May 2010
UK: London, 2 &3 July 2010
Kenya: Nairobi, 10 & 11 December 2010
http://www.africagathering.org