PUBLIC RELATIONS, WHAT IT IS (NOT)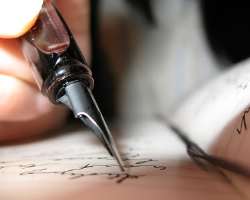 The British Institute of Public Relations (BIPR) defines public relations as "the deliberate, planned and sustained efforts to establish and maintain mutual understanding between an organisation and its publics".
In this write-up, I will jettison copious definitions by gurus and institutions of public relations for a down-to-earth approach to it. Public Relations adds values to brands, products and institutions.
As a pro-active two-way communication for the promotion of a brand, product or organisation to its various publics, it entails not only excellent interpersonal relations but group as well as media relations. Public relations can be better described image-making, image projection and protection. It sees image as a mirror, if you smile at it, it smiles back at you. One of the few professions that give more credence to competence than certification is public relations, as practitioners are recognised and rated based on knowledge, performance and professionalism. This is not without training, continuous training and re-training undergone by practitioners from time to time.
Public Relations—where employed and duly recognised— propagates brands, organisations, establishments, institutions, corporations and states. Since it is a profession that makes use of all variables to follow trends, analyse issues at hand and make recommendations through professional counselling, PR sees beforehand what other professions may not easily pontificate. This is the profession.
What PR is
· PR is a link, a bridge between the organisation or brand and its audience/loyalists referred to in the profession as publics.
· PR is planning—it evolves strategic planning; all we do in it is planning and proactive, prompt implementation with measurement of results: evaluation.
· A PR practitioner is a researcher, a thinker, a bookworm, a planner, a propagator, a believer, a motivator, a wordsmith and a classic. He combines a number of positive attributes to communicate effectively what a brand, organisation, product, state etc stands for.
· A bona fide public relations professional, aside being a repository of knowledge and information of what he represents, is the 'eyes and ears'. He or she sees everything and hears everything from his or her vantage position.
· PR does not exist without writing—records, putting pen on paper, fingers on keyboard, professional e-mails and smses. In fact, 60-70% of what we do in it is writing—the planning, the script, news releases, broadcast, house journals, newsletters, web contents and other appurtenances—all are products of writing.
· Feedback is one veritable tool of PR. Opinion measurement is for action plan.
· Good public speaking.
What PR is not
a) Propaganda—this is synonymous with falsehood. PR thrives on true information.
b) PR is not an instrument of fire brigade method. It is not an afterthought. It is a deliberate, planned method.
c) PR is not a product of undue advantages. Quite unfortunate that most charlatans or those who misconstrue the profession often refer to bribe, kickbacks or gratification as "PR'. This is distasteful and nauseating to the profession.
d) Errand boy/underdog. A PR practitioner is a vital stakeholder, rather than errand boy as perceived by most organisations or executives. A chartered PR person is on the same pedestal with other chartered professionals in accounting, law, advertising, architecture and surveying.
e) A PR practitioner is not exactly the same with a reporter, broadcaster, advertiser, public speaker or sales promoter. Oftentimes, his job may encompass all or some of these professional communicators. A PR man is not an island because other allied professionals play vital roles at the implementation of his planning.
f) PR is never an instrument of vendetta, activism or incitement against the constituted authority. This is as much as it does not romance with incompetence or mediocrity.
g) PR is not crisis management. It prevents crisis, recommends plan of actions and project peace. In PR practice, crisis management comes as a last resort.
Some Qualities of a PR Practitioner
Apart from putting up a good appearance at all times, truth is the watchword of any practitioner of the job always. A PR practitioner does not malign information or personalities.
A public relations professional is a repository of information. He should know something about everything and everything about something. This applies especially to the brand or institution he represents.
A public relations person is she who after receiving your telephone call, you always long to meet interpersonally. This is through courtesy and good mannerisms extended over the telephone line even without having seen her in the first instance. A PR person will never treat people harshly on phone whether on official or personal call. Above this, A PR practitioner is a superb interpersonal communicator.
Public Relations is akin to appreciation. The profession appreciates good service, good performance, customer relations and dedication of members of staff to duties. A good practitioner recommends awards of recognition to staff who perform the most—on quarterly or yearly basis perhaps—on their jobs. At times it may be verbal commendation, letter of appreciation/commendation or presentation of mementos.
As a corporate profession, reliability, punctuality and time management are hallmarks of the noble profession.
§ IIdris Katib, a chartered public relations and advertising practitioner, can be reached via [email protected]
Disclaimer:

"The views/contents expressed in this article are the sole responsibility of the author(s) and do not necessarily reflect those of The Nigerian Voice. The Nigerian Voice will not be responsible or liable for any inaccurate or incorrect statements contained in this article."
Articles by Idris Katib