Faisal Expulsion Cost $500,000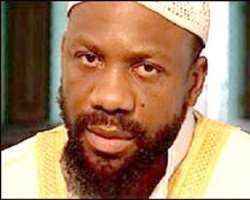 Kenya paid more than $500,000 to deport controversial Jamaican Muslim preacher Abdullah al-Faisal, according to Immigration Minister Otieno Kajwang.
He was finally expelled last week on a chartered jet, after Kenya had spent three weeks trying to deport him.
Meanwhile, two immigration officials have been suspended for letting Faisal into the country in the first place.
The cleric spent four years in a UK jail for soliciting the murder of Jews and Hindus.
Kenya's attempts to deport him were blocked when several countries refused to grant him a transit visa and he was stranded in Nairobi.
He was held in detention while the authorities organised his expulsion - provoking rallies by Muslim groups which ended in clashes with police.  
"It is the responsibility of the state to ship back the likes of al-Faisal and this was necessitated by the fact that some deportees turn violent," the Daily Nation quoted Mr Kajwang as saying.
"This makes commercial airlines uncomfortable with such travellers."
He said the cost of the deportation was "in excess of 40 million shillings ($523,000; £322,000)".
Earlier reports claimed a South African security firm had been drafted in to arrange the deportation.
Mr Kajwang also confirmed that two officials who had allowed Faisal into the country - reportedly via a land border with Tanzania - had been suspended pending an investigation.
Source BBC