N5.2Billion Rural Electricity Scam: Senator Ugbane, Two Others To Be Re-Arraigned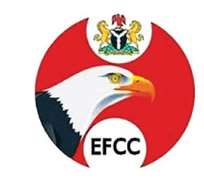 Former Chairman, Senate Committee on Power, Senator Nicholas Yahaya Ugbane; his former House of Representatives counterpart, Hon. Ndudi Elumelu and Hon. Jibo Mohammed who are being prosecuted by the Economic and Financial Crimes Commission, EFCC in a case of breach of due process, criminal conspiracy, diversion and misappropriation of public funds to the tune of N5.2 billion are to be re-arraigned before a Federal Capital Territory High Court.
They are expected to take fresh plea before Justice Mudashiru Oniyangi of the FCT High Court, Abuja on February 1, 2013.
The re- arraignment is sequel to the re-assignment of the case following the withdrawal of former trial judge, Justice Adebunkola Banjoko.
Ugbane and his co- accused were initially arraigned on October 30, 2009 on a 130 count charge together with six senior officials of the Rural Electrification Agency.  The charges were subsequently separated with the lawmakers jointly facing a 62-count charge and the other six accused facing a 68-count charge.
At today's session, the accused persons could not be re-arraigned owing to the absence of the third accused, Hon.Jibo Mohammed who was neither represented nor gave reason for his absence, a development which prompted the prosecution counsel, Onjefu Obe to pray the court for a bench warrant to effect his arrest.
Obe had agued that 'when an accused person in a criminal case as in the one at hand fails to appear and nothing to show why he was not in court, irrespective of who the person is, the prosecutor has the right to ask the court to issue a bench warrant against such accused for him to come and explain why he was not present at the court'.
Defence counsel, Mr. Ikwueto (SAN) whose appearance was for the second accused, came to the rescue of Jibo. According to him, the third accused person was not aware of today's adjournment. 'Since the date was not communicated to him, it would be wrong for the court to issue a bench warrant against him', he said.
After ascertaining that the third accused may not have been informed about the new date, the Judge asked the EFCC counsel whether he was going ahead with his earlier application to which he replied; 'EFCC is not in court solely to prosecute but to promote justice'. He thereafter, withdrew the application to issue bench warrant on the third accused person.
Consequently, the case was adjourned to 1 February, 2013.