How Not To Go On Air – by Tari Howells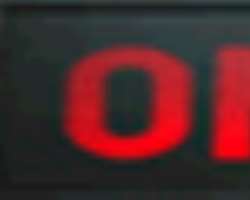 Given the immense state resources that have gone into the making of this station, it is disappointing that the broadcast signals remain dim, uninviting and without spice, like a tepid cup of tea at breakfast, all because virgin inexperience holds sway where it should not. How Not To Go On Air King Nengi Josef Ilagha
IT HAS COME to the esteemed notice of the Pen Pushers Talking Front, PPTF, a non-governmental interventionist body of responsible editors and publishers based in the New Jerusalem, that a new television station going by the name of GLTV has been invading our homes, offices and the privacy of the viewing public with faulty and embarrassing signals. The said station comes on air late and closes early. That is because it has been on test transmission.


As stakeholders with a providential mandate to bring rhyme and rhythm, to say nothing of sanity and reason, into the terrorist media scenario in the Niger Delta, we feel a righteous sense of outrage at the impunity of Management to sneak in on us, in the face of evident institutional inadequacies besetting the television station.


We presume that the said GLTV stands for Glory Land Television which, by extension, represents Bayelsa State Television. It is no longer news that, in the past thirteen years of Bayelsa's uneven history, and to its own detriment, the state has been without a television station of its own worth crowing about. We have prayed every night for a TV station that we can be proud of. In the intervening period, the Nigerian Television Authority, NTA, established an outpost of its network under the creative management of Mister Ben Murray Bruce.


The enterprising gentleman, summoning a clean sense of decorum, secured the full consent of the Alamieyeseigha government which readily invested in the idea, believing that NTA Yenagoa would be a testing ground for BSTV staff. This was the hope of the governor when, on Wednesday April 2, 2003, at the formal commissioning ceremony of the station, Alamieyeseigha requested that "staff of the Bayelsa State Television who have been redundant since their redeployment from Rivers State, be engaged temporarily by the NTA Yenagoa until such a time when the state television station takes off in earnest. "I believe we are blessed with quality staff who will fulfill that mission with flair, style, and originality," he said.


Alamieyeseigha underscored the need for community-based broadcasting, and for television personnel to confront any problem with determination and creativity in a bid to cultivate peace, progress and good neighbourliness among our people. "In order to achieve success," he said, "you must be prepared to make sacrifices and to use innovative techniques to build the station's profile and make it impress audiences at home and abroad."


His initial hope was aborted prematurely because the state television station did not come on air long after he left office, but there is ample room for redress. On his part, Ben Bruce, Director-General of NTA at the time in question, expressed the belief that "the station will continue to enjoy the goodwill and support of government and the public alike, to enable it perform its role of information dissemination, education and entertainment, so long as it comes up with a dynamic and credible programme content that will highlight our cultural values as a people."


As we all know, Ben Bruce hails from Akassa in Bayelsa State. If any Nigerian of today can comment on the ingredients of modern broadcasting, Ben Bruce qualifies to be one. Despite any personal failings he may have as a mortal, he is acknowledged worldwide as a showbiz impresario who has taken Nigeria to several international beauty pageants. More than that, Ben Bruce is the only son of the Niger Delta other than Raymond Dokpesi, proprietor of the first cable satellite television, AIT, with a sterling record of performance in entertainment and broadcasting, to say nothing of John Momoh of the Channel Television fame.


Our won Ben Bruce floated his own television station in good time, and remains at the commanding heights of the majestic Silverbird empire, encompassing an entire gamut of ideas, as colourful as broadcasting itself, as flambouyant as show business, as disparate as everything in between variety shows and carnivals. Accordingly, it stands to reason that one of our own should be the prime consultant on how to start a new television station in the Niger Delta. Unfortunately, this has not been so. For some months now, GLTV has been on air with a misty colour bar, parading its paucity of programme ideas.


Come to think of it, besides Ben Bruce, there are other known sons and daughters of Bayelsa, at home and abroad, who have acquired qualitative television experience over the years in various stations, TV colleges and cinematographic institutes. Melville Obriango, alias Ogene of "The Village Headmaster fame", a son of Nembe, is one such talent. And so is Comish Ekiye, an accomplished actor, director and playwright under whose creative inspiration NTA Port Harcourt flourished in the heydays of the soap opera, "Inside Out." This naturally brings in for mention Bara Sokoroma, alias Barbara Soky, the memorable screen companion of Gade Peterside, better known as Douye Agama. It is also on record that the popular Joy Girl of the 1970s, Patty Boulaye, hails from Bayelsa.


Emmanuel Okutuate, aka Sosei, Ineye Dudafa of the King Jaja fame, and Barclays Ayakoroma, all seasoned television personalities, add to the growing list of sons and daughters with impressive experience in television broadcasting. Not the least on the roll call is Nengi Josef Ilagha who, at the tender age of 24, became the sole anchor of the first trade fair ever to be broadcast on NTA, Makurdi, in 1987-88 when he served as a youth corps member with the brand new FM station of Radio Benue. It is equally on record that our own Lord Nengi was the principal presenter of "The Assizes," a programme dealing with the rule of law, which ran for nine full months in the early broadcast life of NTA 2 Channel 5, Lagos, in 1995, the same year he won the Association of Nigerian Authors Poetry Prize.


The foregoing Bayelsa Facts present a good case as to why a proper committee of specialized minds should be constituted to harness the full promise and potential of the Bayelsa State Television project. To say the least, it is frightful for the state television to creep into our consciousness like a silly serpent, without notice, without ceremony, practically without an identifiable wavelength familiar with children.


Indeed it is ironic that there is very little excitement amongst Bayelsans that a station using our glorious map on its logo is on air, having failed woefully to advertise its eventual breakthrough after being comatose for so long, and in spite of several trips abroad, repeated contractual agreements and variations, dud cheques, kick-backs and the sheer frustration that arises from civil service bureaucracy.


It is truly sad that our own television station is not deserving of a memorial of any kind in the mind of the viewing public. It is unfortunate that sister media houses such as Radio Bayelsa and New Waves were not involved in any way to whet the appetite of Bayelsans, and orchestrate the joy and fulfillment that should accompany the welcome eventuality of having a television station of our own at long last, guaranteed to tell our own stories from our own militant perspective, reflect our own heritage, our own realities, our own faces, to say nothing of our own sights and sounds.


It is our dispassionate belief that we ought to celebrate our own in style. Nothing short of credible professional conduct will do in this matter. If Bayelsa must have a television station worth the appellation of Glory Land Television, then pettiness must be put at bay, factions must dissolve their differences, mediocrity must give way to expertise, and creative intelligence must be allowed to flourish into fruition.

What is more, it is a great pity that a television broadcaster of note who gave of his very best all these donkey years, on NTA Port Harcourt, as in the Rivers State Television, RSTV, was declared redundant for so long. It is pathetic that Mark Yibowei, ace newscaster, is retired from the state civil service at such a critical moment of the station's pending inauguration, and therefore must watch from the sidelines, unless he is contracted afresh.


Let us do the right thing, and do it well. It is regrettable that, in all of Bayelsa's history so far, government did not see it fit to train its bountiful harvest of robust broadcasters and journalists abroad, in keeping with the dream of a new state, and in preparation for the onerous task of advertising Bayelsa to the world in glorious light. In other words, our corporate candle has so far been hidden under the bushel of fraud, connivance in dark corners of deceit, and open partisanship harmful to our overall interest.


We have failed, so far, to take advantage of modern broadcast and print media techniques, such that we can hardly be trusted to compete on fair and healthy grounds with our peers in the industry around the world. And it is not as if government lacks the God-given resources to train our valuable manpower in the best institutions around the civilized world. This honourable demand comes with its justification. Our footballers, after all, have been known to play seasonal tournaments abroad on the resources of the state. It is time for our own home-grown media to bring in international trophies.


Besides, the annual Isaac Adaka Boro Memorial Lecture is still an international event hosted by our brethren abroad for which our traditional rulers and sundry government functionaries gravitate to the West for a short grammatical holiday, well-rested in the best sense of the expression, always at the expense of the hapless tax payer.


It is clearly unfair that half measures, surrounded by a mush of mediocre sentiments, still carry the day in our media policies and actions. Let us be reasonable. It would be truly gratifying if the corps of producers and presenters at BSTV are given their rightful attention, assured of their long-standing experience in their areas of specialization.


Rusty as they may have become in the intervening years, as passionate and committed as they can be about their source of daily bread, these are noble sons and daughters of our dear state who made radio and television tick in the old Rivers State. What is the point of wasting all that talent when the state stands in dire need of redemption from the social horrors of the economic meltdown which has come on Bayelsa with the fury of a tsunami, far more swiftly than it has hit the coastline of the average American family?


There are standards in every profession. Television broadcasting has its standards as well as radio and the newspaper or magazine. The palpable dilemma amongst management and staff of the Bayelsa State Television as to the propriety or otherwise of going on air without a ready studio, without brand new digital cameras, and without properly motivated staff, is a clear indication of failure on the part of Megan Bozimo and her narrow-minded collaborators.


It is advisable for the Management of BSTV or GLTV, as the case may be, to realize that starting a television station is not the same thing as cutting the grass lawn at Radio Bayelsa or planting flowers around the premises in the name of beautification, or supervising the construction of a fountain at Imiringi Roundabout. The task is certainly more awesome than appropriating official cars, and leaving functional staff at the whimsical mercy of obvious incompetence, inexperience and naivety.


We call on the Bayelsa State Government to act decisively. We enjoin the Sylva government to set up an honourable committee to probe into the history of the television station, redress its faulty foundation, ascertain the number of cracks in the hierarchy of authority, hold disparate opinions in an abiding bond of friendship and filial harmony, erect befitting support pillars in terms of manpower optimization, and ensure that the state-of-the-art transmitting equipment at the disposal of the station are put to productive ends.


As things stand, quite understandably, GLTV is not ripe enough to go on air. It remains undeserving of its promising logo, undeserving of its station identity, undeserving of its flagging frequency upon the clouds. Little wonder that the formal commissioning ceremony of the station which was to be part of the forthcoming Presidential itinerary was botched, as well it might.


So far, the results of the test transmission present GLTV as having performed far below the humble scores of even the new staff who have only recently been recruited by Management. The point being made is simple and clear-cut. Given the immense state resources that have gone into the making of BSTV, it is disappointing that the broadcast signals remain dim, uninviting and without spice, like a tepid cup of tea at breakfast, all because virgin inexperience in the name of Megan Bozimo, holds sway where it should not. Evidently, the Bayelsa State Television station stands in urgent need of change we can believe in.
By: huhuonline.com
|
Article source