Kwara Govt. Explains Why It Voted N1.4 Billion For Sports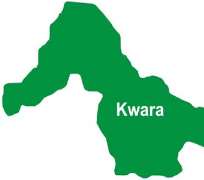 The Kwara Government has said that expanding facilities and engaging more youths through sports informed its N1.4 billion vote for the sector in the budget.
Hajia Rahmat Adeshina-Abaya, the Commissioner for Sports and Youth Development, explained this on Wednesday in Ilorin in an interview with the News Agency of Nigeria (NAN).
According to her, government has package the necessary things needed for massive development of sports development in the year in the budget.
"Gov Abdulfatah Ahmed is a friend of sports and he has thought of what he could do to give athletes the necessary support in terms of facilities and their welfare.
"All these have been done and the result is what is seen in the budget, especially for the youth; the lovers of sports,'' she said.
The commissioner said that Kwara hosted a lot of sporting activities in 2012, including two international matches that involved the Flying Eagles qualifiers for the African Youth Championship in Algeria.
She said that the development was as a result of the facilities and the peaceful nature of the state, adding that the state wished to host more such events.
"People coming to Kwara for one event or the other, even though some are not sports; they believe Kwara is a home of peace that is why they look forward to it.
"They know that anything that they want they will get it; logistics, support, peace as well as accommodation,'' she said.
The commissioner said that she had visited many stadia across the country and found that Kwara Stadium could accommodate a lot of sporting activities than many others. (NAN)