Bankole Warns Committee Chairmen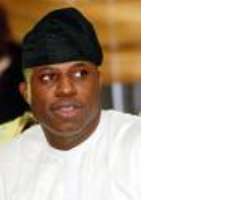 By Adejoh Salifu, Abuja
Speaker of House of Representatives Dimeji Bankole yesterday chided 28 committee chairmen who had not submitted their reports and gave them one week to turn in the reports.
Speaking at the House' plenary session, Bankole expressed dismay over the attitude of some chairmen who failed to submit their reports, three months after the necessary funding had been provided.
He warned that he might be compelled to mention the names of the defaulting chairmen, if they failed to submit their reports within the one-week deadline.
Bankole said that the House had so far received 26 reports from committee chairmen who had concluded their assignment.
He said that the delay in the reports' submission had slowed down the House' debate and decisions on the reports, stressing that there was an urgent need
to take prompt actions on the committees' findings.
The Speaker had in February said that more than 54 public hearings were still pending because of paucity of funds.
He then promised that the House leadership would look for funds to enable the affected committees to conduct the public hearings.
Meanwhile, a bill on the Conditions of Service for the Secretary and other officials of the National Judicial Council has scaled through the second reading.
Presenting the bill, Rep. Lanre Agoro (PDP-Oyo) said that the bill did not seek to amend the constitution but to strengthen the provisions of Section 22, Schedule 3, Part I of the 1999 Constitution.
The House adjourned sitting to Wednesday.
|
Article source