No Country Is Safe From Cyber Crime--Yar'adua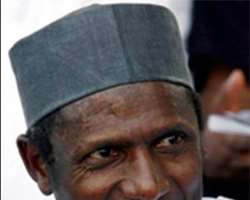 By Femi Olukoya, Abuja
President Umaru Yar'Adua yesterday in Abuja, said the menace of cyber crimes was not peculiar to the country, but a global problem that needed global solution.
The president said this while declaring open the 1st National Conference on Cyber Security, organised by the National Assembly Anti-Money Laundering and Cyber Security Coalition.
He observed that cyber threats had continued unabated due to inadequate legislation in the area.
He said cyber criminals were already exploiting vulnerabilities and loopholes in national and regional legislation by shifting their operations to countries where appropriate and enforceable laws were not in place.
The president, however, said confidence and security in using ICT were fundamental in building an inclusive, secure and global information system in the society.
"Cyber crime has become an organised syndicate reaping financial rewards and diverse tools to threaten different platforms in various countries" he added.
He expressed happiness with the coalition for organising the conference, saying it was appropriate, considering its determination to eliminate corrupt practices and other financial crimes from our national life.
The president was represented by Alhaji Sani Idris, the president's Special Adviser on Special Duties.
Earlier, Senate President David Mark lamented the dearth of legal and institutional framework for dealing with the surge in cyber crimes.
He pointed out that cyber crimes had the capacity to disrupt economic and political order if not well addressed.
He called on the Nigerian Law Reform Commission and the Attorney-General of Federation to come up with a bill for the reform of the Evidence Act, which, according to him, is the fulcrum of legal prosecution.
Sen. George Sekibo (PDP-Rivers) spoke on behalf the Senate President on the occasion.
Also, Speaker Dimeji Bankole said that the National Assembly would appreciate debates on the resolution reached at the conference.
He promised that the National Assembly would thereafter adopt the appropriate legislative response by initiating bills that would address security lapses in the ICT sector.
The Chief Whip, Rep. Emeka Ihedioha stood in for Bankole.
|
Article source