Small Business Morale Heals, But Labor Market View Downbeat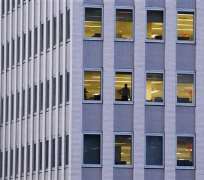 Small business sentiment clawed back from a 2-1/2 year-low in December, but owners' assessment of the labor market remained downbeat, a survey showed on Tuesday.
The National Federation of Independent Business said its optimism index edged up half a percentage point to 88 last month, the second lowest reading since March 2010. The index hit a 2-1/2 year-low of 87.5 in November.
The December survey does not capture the 11th hour deal reached in the U.S. Congress to prevent a raft of sharp cuts in government spending and higher taxes, or the fiscal cliff, that could have drained about $600 billion from the economy at the start of the year.
"Having some certainty about tax rates and some 'tax extenders' will provide some relief to owners, but doesn't guarantee a more positive forecast for the economy," the NFIB said in a statement.
"The January survey will sort this out - will higher taxes and spending cuts be viewed as a 'positive'?"
Labor market gauges worsened last month, with only a net 1 percent of small business owners saying they planned to create new jobs. There was a slight drop in the share of owners reporting that job vacancies were hard to fill.
"More owners expect their real sales volumes to be lower in the first quarter than predict higher sales and more owners plan to reduce inventories than plan to add to them," said the NFIB.
It said capital spending remained in 'maintenance' mode, while plans to make capital outlays remained at recession levels.
REUTERS