AGAINST THE GOVERNMENT AND PEOPLE OF THE FEDERAL REPUBLIC OF NIGERIA BY SONY COROPORATION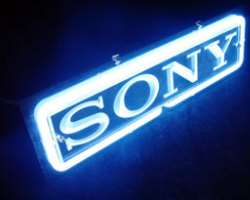 PRESS STATEMENT

MALICIOUS ADVERTISEMENT AGAINST THE GOVERNMENT AND PEOPLE OF THE FEDERAL REPUBLIC OF NIGERIA BY SONY COROPORATION

The attention of the Federal Government of Nigeria has been drawn to an advertisement by Sony Corporation on the internet which from all indications is designed to portray Nigeria in bad light in an effort for Sony to market her products.

1. The advert in question currently circulating on youtube.com and facebook.com and other international websites creates the impression that Nigerians hardly do genuine business. This insinuation is in bad faith and unacceptable.

2. The Government and the good people of Nigeria reject this unwarranted attack on the reputation and image of the country. The government sees this as an attempt by Sony Corporation to undermine Nigeria's business interest around the world.

3. It is on record that Sony Corporation has operated in Nigeria since the country's independence and has enjoyed tremendous patronage from Nigerians at home and abroad. Over these years, there is no established record that the company has recorded any major incidence of scam or fraud by Nigerians that warrants its deliberate campaign against the country's image.

4. While Nigeria accepts or concedes that there are few criminal minded people within her population just like any other country including Japan the home country of Sony Corporation. The Federal Government of Nigeria has as a matter of policy put in place institutions and mechanisms to rid the country of any form of fraudulent practices. Nigeria therefore does not see the basis to single out the country as an example in that infamous advertisement.

5. In the light of the above, the Federal Government of Nigeria requests Sony Corporation to immediately withdraw that advertisement from circulation.

6. Nigeria also demands an unconditional apology from Sony Corporation for this deliberate negative campaign against the country's image and reputation. The apology must be given the same measure of publicity by Sony Corporation in all channels where the unfortunate adverts were aired.

7. The Federal Government of Nigeria wishes to assure all genuine investors around the world that Nigeria remains a major investment destination and a country where most businesses thrives in trust, good faith, competition, competence and integrity.



PROF. DORA AKUNYILI
HON. MINISTER
4TH SEPTEMBER, 2009


|
Article source