Helen Paul OPens Boutique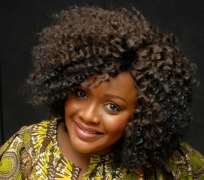 Nigerian Comedienne, Helen Paul, has floated a bridal boutique. Named Massive Bridals, the boutique is located on Davies Street, close to University of Lagos.
Explaining why she set up the boutique, Helen said: "I have anchored many weddings as an MC. At times, I get disappointed because some brides wear gowns that are not befitting. On the other hand, when I see those with good gowns, I pass complimentary messages to them. Basically, the decision to float Massive Bridals was a result of my passion to see brides glow on their wedding day."
The Edo State-born entertainer, who played the lead character in Elvis Chuk's latest film, 'A Wish' hinted that she still has plans to launch outlets of the boutique in other places.
"As an entertainer, it is not advisable to put all your eggs in one basket because the industry is quite unpredictable. In a few years to come, I'm optimistic that people will salute the entrepreneurial skills in me," she added.