NBA hails INEC over de-registration of 28 parties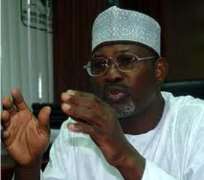 The Nigerian Bar Association (NBA) in Jigawa on Tuesday, said the deregistration of 28 political parties by INEC was in conformity with the electoral act.
The News Agency of Nigeria (NAN), recalls that INEC deregistered 28 political parties on Nov.6, saying that the affected parties were in active.
The Jigawa NBA Chairman, Mr Adamu Turaki, told the News Agency of Nigeria (NAN), in Dutse that INEC had observed due process in carrying out the exercise.
Turaki said that Section 78 of the Constitution had "empowered the electoral body to deregister any political party that does not have the required representation.''
"INEC has followed due process particularly where there is no ambiguity associated with the exercise, regarding the law which empowers it to do so.
"What is the rationale for such parties being in existence when they cannot mobilise vote for their candidates.
"Any party that cannot mobilise electorate to vote for its candidates should not be registered,' Turaki said.
He said that deregistration did not infringe on the "fundamental civic rights and freedom of association.''
Turaki urged members of the parties concerned to feel free to join other parties so that they could contribute their quota to the development of the country.
He said that the constitution had also enshrined Nigerians the freedom of expression without necessarily being members of political parties.
"The deregistration does not mean they cannot express their views, they can do so as individuals or groups,' he added.
The chairman said that the exercise would enhance sanity and encourage good political atmosphere in Nigeria.
Malam Murtala Garba, a chieftain of the Congress for Progressive Change (CPC), described the exercise "as a step forward toward encouraging growth of democratic culture in the country.''
Garba urged INEC to further reduce the number of political parties to make them more relevant and promote the growth of political ideologies.