Foreign Loans: Senate Advises States Against Financial Enslavement Of Future Generations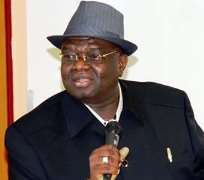 ABUJA, December 10, (THEWILL) - The Senate Committee on Local and Foreign Debts, Monday, warned state governments against enslaving future generations through excessive external borrowings urging them to resist the urge just as they charged the states to ensure that borrowed loans are people oriented.
Chairman of the committee, Senator Ehigie Uzamere, said this at an interactive session with states commissioners of finance who took turns to table demands totaling $7,905.69billion to be tapped from external sources.
He noted that the Senate was bothered over the utilization of these foreign loans as the proposed programs for which the loans were sought are never achieved, therefore having no direct impact on improving the socio-economic well-being of the masses.
Sen. Uzamere said, "It is very sad the way we are borrowing in this country, our children yet unborn must not suffer from what they don't know anything about. When we approve these loans, our committee will visit the states to see what the governors are doing with them."
Corroborating, Senator Gbenga Obadara, added, "There is no reason for any state to over-borrow. The governors must think of people that will pay the debt in 10 years' time. We, as lawmakers, find it difficult to see the states in a debt trap. We have states seeking $100million; their debt portfolio will continue to pile up as a one percent loan interest today will become very huge in 10 years' time. We should shun reckless borrowing as much as possible. Our committee therefore advises state governors to cut their cloths according to their sizes."
However in his presentation, the Enugu State Commissioner of Finance, Mr. Ralph Nnaji, requested a $50m loan for a watershed management project, $40m for youth empowerment, $18m and $40m for energy projects.
The Ondo State Commissioner for Finance, Mr. Yele Ogundipe also made a request for $50m for health programs and another proposal of $27.9m for a youth employment program.