U.S., Indian Rotary club members join Nigerian clubs to fight polio
A surgical team made up of Indian physicians, surgeons, and support volunteers are performing corrective surgeries on about 400 polio victims age 14 and younger at two sites in the city of Abuja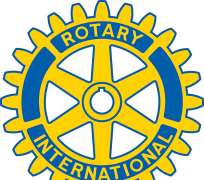 EVANSTON, Ill., USA December 7, 2012/African Press Organization (APO)/ -- Tandem teams of Rotary (http://www.rotary.org) volunteers – one from India and the other from the United States – are in Nigeria this month to fight the crippling disease polio on two fronts.
Logo: http://www.photos.apo-opa.com/plog-content/images/apo/logos/rotary-international.jpg
A 24-member surgical team made up of Indian physicians, surgeons, and support volunteers -- many of them Rotary members – are performing corrective surgeries on about 400 polio victims age 14 and younger at two sites in the city of Abuja through Dec. 13. India, once considered the epicenter of the disease, was declared polio-free in January 2012, and the Rotary volunteers say their mission is twofold: to help children with polio and prevent new infections in the remaining polio-endemic countries (Nigeria, Pakistan, and Afghanistan).
"Many experts predicted India would be the last country to stop polio. Instead, India was able to beat polio," explains team leader Raja Saboo, a past president of Rotary International. "Now it is our turn to help the remaining polio-endemic countries by reaching across the borders to share our successes and strategies. Through these surgeries, we not only give hope to young polio victims, we build trust and confidence in the immunization program so that more parents will allow their children to receive the vaccine."
Reaching more children with the oral polio vaccine is the aim of the 15-member U.S. Rotary team en route to the northern city of Kaduna to participate in immunization rounds Dec. 15-18 in communities where the risk of polio transmission is highest. The volunteers, representing six U.S. states and ranging in age from 30 to 87, will work with Nigerian Rotarians to run vaccination centers and go door-to-door to administer the oral drops to every child under 5.
The immunization team is led by Ann Lee Hussey, a Rotary club member from South Berwick, Maine, and a polio survivor who lives with disabilities caused by her bout with the disease as a toddler. She joined Rotary to fight the disease and has volunteered for 20 immunization campaigns in Nigeria, India, and other polio-affected countries. "I want to make sure no child ever again has to go through what I went through," Hussey says.
Rotary, a global humanitarian service organization, has been working to prevent polio since the 1970s, and in 1988 was a founding partner in the Global Polio Eradication Initiative, which also includes the World Health Organization, UNICEF, the U.S. Centers for Disease Control and Prevention, and the Bill & Melinda Gates Foundation. Since then, new polio cases have dropped by more than 99 percent, from 350,000 cases a year in 1988 to fewer than 700 for all of 2011.
While Nigeria is the only country to record more polio cases this year than last, its implementation of an aggressive national emergency action plan is showing positive results with more children receiving vaccinations. The November report of the polio initiative's Independent Monitoring Board notes the nation's recent progress and says Nigeria "may be on the brink of a breakthrough" against the virus.
To date, Rotary members worldwide have contributed nearly $1.2 billion to the polio eradication effort, including $75 million over three years announced in September during a special breakout session of the United Nations General Assembly. Currently, Rotary is ramping up its advocacy work in the 200 countries and regions where Rotary clubs exist to encourage every national government to commit to the funding levels needed to close a $700 million funding gap that could severely set back the entire global eradication program.
Distributed by the African Press Organization on behalf of Rotary International.
Editor's note: Rotary is a global humanitarian organization with more than 1.2 million members in 34,000 Rotary clubs in over 200 countries and geographical areas. Rotary members are men and women who are business, professional and community leaders with a shared commitment to make the world a better place through humanitarian service. For more information please visit Rotary's Media Center.
CONTACTS:
Rotary
Wayne Hearn
tel: (847) 866-3386
India Surgical Mission
Charanjit Singh
tel.: +234 7088588528
or +973 36287605