N255million: Emeka Odimegwu Ojukwu [jr] resigns Peter Obi's government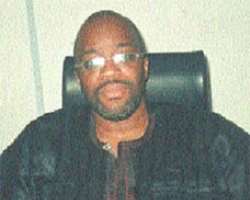 Information coming out of the State House in Awka, the capital of Anambra State indicates that the former Honorable Commissioner for the State Ministry for Special Duties and present Commissioner for Transport, the person in the name of Emeka Odimegwu Ojukwu [jr] has resigned the Peter Obi administration over issues hovering on the failed N255million heist by Peter Obi's aide.
The resignation which came last week following a behind the scene squabble between Peter Obi's boys and Emeka Ojukwu over the ill management of the State finances - was kept under tight seal until now. This is as they [Peter Obi, Victor Umeh, Dubem Obaze and others] have engaged themselves in a frantic pleading for Emeka Ojukwu to rethink his decision.
It is recalled that Gov. Peter Obi had told the people of Anambra that the N255million intercepted by the Lagos police was meant for use in the purchase of transport vehicles - which automatically falls under the auspieces of the State Ministry of Transport - which Emeka Ojukwu [jr] heads. Emeka Ojukwu [jr] has since pled total ignorance over the matter. A source close to him noted that Emeka Ojukwu [jr] told the Governor that he is not prepared to take the fall.
Along those lines, Ukpakareports.com have gathered that Emeka Ojukwu [jr] has since vacated the Government Lounge where he resided while serviing the State - and has since moved to his residence in Abuja. Sources in Awka Government House indicate that Emeka Ojukwu [jr] has also stopped showing up at work for two weeks and has rebuffed all advances made by the Peter Obi and his men to return. In addition to rebuffing their advances, the source indicate that Emeka Ojukwu [jr] may have uncovered grave illegalities as per the N255million failed heist by the Peter Obi administration.
Particularly, Emeka Ojukwu is said to have been frowning at the manner Peter Obi and his Men-Friday [Dubem Obaze & Co] used his person. He was at one point made the head of sanitation only to be removed without warning or reason. He was made to oversee the River Niger dredging only to be removed again and given to Dubem Obaze.
It appears from all indications that the bottom of the bucket has begun drop - for the Peter Obi administration. More details to the Emeka Ojukwu [jr] resignation is expected surface - and as they surface Ukpakareports.com will bring it. Stay tuned.
|
Article source