Foreign Secretary discusses strengthening ties with Algerian Foreign Minister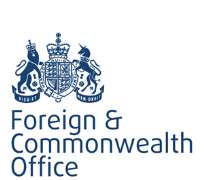 LONDON, United-Kingdom, November 21, 2012/African Press Organization (APO)/ -- The Foreign Secretary William Hague today met Algerian Foreign Minister Mr Medelci. The Foreign Ministers signed two agreements to strengthen UK-Algerian consultations and improve cultural co-operation. Speaking after the meeting the Foreign Secretary said:
"The UK and Algeria are close partners and we are strengthening our countries' ties across the board, from Government Ministries to our Parliaments. Today we discussed the importance of expanding our economic links. Last year alone UK exports to Algeria increased by 60%, and bilateral trade in the first half of this year was worth over £1.7 billion. This growth is in our mutual interest, and we agreed on the importance of more joint work on health, education, defence, energy and renewable technology.
"We discussed regional security and the terrorism which threatens both our countries. The Prime Minister has appointed a Special Representative for the Sahel and I welcome the close co-operation we have with Algeria on this, including both our countries' refusal to pay ransoms. We also agreed on the situation in Mali, where there should be an African-led solution that preserves the territorial integrity of the country. Together we must strive to ensure that violence and extremism cannot find a foothold North Africa".
Notes for Editors
The Foreign Secretary and the Algerian Foreign Minister signed two Memorandums of Understanding (MOUs). The first establishes a framework for strengthened consultations on issues of mutual interest including political, economic, commercial, scientific and technical co-operation. The second promotes cultural exchanges between the two countries, covering a wide range of areas from the arts to co-operation between national libraries.