Minister for Africa travels to DRC to show UK support in ending the crisis in Goma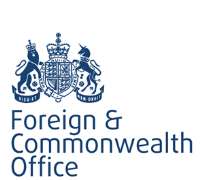 LONDON, United-Kingdom, November 21, 2012/African Press Organization (APO)/ -- Foreign Office Minister for Africa, Mark Simmonds, is travelling to Uganda today. This is the first leg of an unscheduled three stop trip to the region, which will include visits to Rwanda and the Democratic Republic of Congo (DRC).
The visit will serve to support international efforts to bring an end to the crisis currently engulfing Goma. During his trip, Minister Simmonds will be meeting with regional leaders to discuss the situation, including political efforts underway to resolve the crisis, and the humanitarian situation. He will be pressing key actors to use any influence they have to bring an end to the crisis and limit its impact on civilian populations.
Speaking ahead of the visit, Mark Simmonds said:
"I am travelling to the region at short notice to show that the UK is focused on the serious and urgent crisis unfolding in Goma and to show my support to the people of the DRC. I am deeply concerned by the current crisis and I urge the M23 to stop their offensive and for all external support to the M23 to cease.
"On my visit I will be meeting with my counterparts from across the region and will call on all to find, first and foremost, a resolution that will swiftly end the immediate fighting and produce a sustainable long term plan that will ensure peace and stability for the region."