Austino Milado's 'Spray You Money' With 'Gold Key'; Another Club Bangers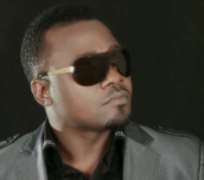 With just a song in the year 2002, he stole the heart of an entire nation, recreating and replacing the Nigerian National anthem with a sports gyration song, to the delight of so many Nigerians within and beyond.
A songwriter, singer, actor and master of ceremonies (MC), Austino Milado, the Walele (Super Eagles Carry Go) exponent is set to drop another hot banging singles. This time, it's not gyration, but something that will get you dancing Azonto/Etighi dance steps at the same time. The two hot singles are titled 'Spray You Money' and 'Gold Key'.
Known for his energetic live performances, Milado is also a regular crowd puller at the annual Calabar festival and has performed in other great shows like; The Tom-Tom 40th Anniversary, The Coliseum Nite Shift Anniversary Celebration in Lagos and other big shows around Nigeria alongside other top artistes like; MI, 2Face, Timaya, DBanj, Banky W, Waje, J-Martins and a host of others.
Austino Milado is currently redefining and rebranding himself as he has refused to be stereotyped. He has tried as much as possible in the past to stay off public glare till he is ready to go, which is the more reason there has been a disconnect between his face, his name and his 2002 celebrated work (Walele).
But now officially ready to start dropping major singles that will form part of his forth coming contemporary music album, Milado is truly now ready to go. He has also vowed to carry his teaming gyration fans along, says his publicist, BK Media Concepts.
Though no date has been fixed for the release of his contemporary music album, it promoses to wow a lot of music lovers who have been wondering what has become of him after the Super Eagles song and true to one of his popular nick names, "Mr. Versatile".
The enigmatic Austino Milado, has once again proven his sense of versatility, with his new works, which many may find hard to believe he did, starting with this two hit singles.