Don't Sympathise With Boko Haram, Yar'adua Urges Muslims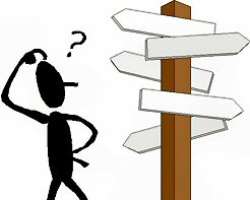 Amidst allegations that security agents may have been killing and harassing innocent Muslims in their ongoing face-off with the militant Boko Haram sect terrorising some states in the North, President Umaru Musa Yar'adua yesterday begged other Muslim groups not to sympathise with the militants or get drawn into the lingering crisis.
Speaking from Brazil where he is on a state visit, President Yar'adua urged the governors of Northern states to mobilise traditional rulers and religious leaders in their respective states to mount a campaign against Boko Haram. The president spoke through his Special Adviser on Media and Publicity, Mr Olusegun Adeniyi who had a telephone interview with State House correspondents.
Adeniyi said the president "specifically seeks that governors encourage religious leaders to use the occasion of tomorrow's Juma'at services in all the mosques across the federation to warn young men and women about the danger of fraternizing with sects like "Boko Haram" and other such extremist groups which promote beliefs that infringe on the right of others".
"President Umaru Musa Yar'adua who is currently on State Visit to Brazil today (yesterday) called and spoke to most of the Northern governors to advise that they mobilize traditional and religious leaders to mount a campaign against Boko Haram that seeks to disrupt the peace and security of the nation", Adeniyi added. According to the presidential spokesman, the president said any true Muslim individual or group would not subscribe to the beliefs of religious sects such as Boko Haram because Islam is a religion of peace and tolerance.
According to Adeniyi, the president expressed delight that the governors of some Northern states have used their initiative to launch campaigns against "Boko Haram, and encouraged other governors in the region to emulate them. The president is expected to return to the country today.
|
Article source