Anticipation grows as Smittens Concert comes to Surulere November 18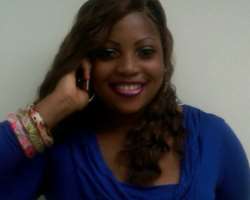 …Singer Saint Janet to make cameo appearance
...W4, Durella, Rayce, AY.com and others to rock the mic
The popular Surulere axis of Lagos will come alive once again as one of the much talked about music concerts, Smittens comes alive on Sunday, November 18, 2012 at the Fountain Hall, Akerele.
The concert is being packaged by Kittens Promotions in conjunction with Ozone 03 Media. Kittens Promotion is managed by Damilola Adegbuyi, a dynamic young lady and a graduate of Olabisi Onabanjo University, Ogun State.
The 2-in-1 event will first feature a trip to a popular orphanage in Lagos where the organisers of the concert, Kittens Promotions would take gift items and food to the orphanage. The aim of this is to make them feel loved and appreciated, other friends and associates would also be there to spend quality time with these wonderful kids.
Billed to perform at the November 18 concert in Surulere are W4, Durella, Rayce, AY.com, Jboy, Mudina, Boularge and a host of other fast rising music stars. Popular singer, Saint Janet would also be making a cameo appearance and performance at the highly talked about music concert. The singer who is a reputable gospel act would thrill fans at the event. Saint Janet's music career keeps flourishing by the day as her song is been accepted worldwide owing to her versatility.
The organisers of the event have revealed that regular tickets for the concert is N2, 000, VIP is N5, 000 while Captains' Deck has been pegged at N10, 000. Concert tickets can be purchased online at www.capstrov.com.
In a statement signed by the PR Agency attached to the concert, Hoye247 Media ''we are working tirelessly round the clock to ensure that this concert is a memorable one. Singer Saint Janet was impressed with this project and said she would be a part of it, aside coming as a guest; the singer would perform a medley of some sort at the concert. Tickets are still on sale online at www.capstrov.comand are in limited numbers now as the demand keeps rising by the day''.
Some organisations have thrown their weight behind the concert, the likes of Etisalat, Soundcity, City People, Ozone 03 Media, Hoye247 Media Limited, Best Cream, Campus TV, Super Maritime, KOC, Culture, and others.
HOYE 247 MEDIA