WOMANISM AND ARUGBÁ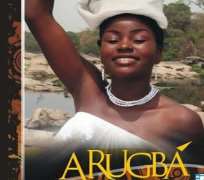 If there is a Mainframe Film that has been unduly criticized, then it is Arugbá. Since its first appearance in 2008, however, the film continues to enjoy a status as a veritable vanguard of culture both at home and in the diaspora. A reason for this is its extensive use of elements of oral tradition, indigenous language and its affirmation of the sacredness of the African woman.
It is precisely because of this reason that I have chosen to examine Arugbá again, and offer a critical analysis of its Womanist intentions. Tunde Kelani might have since moved on to other projects, yet, Arugbá calls attention to how Nollywood can engage its cultural and epistemic roots for exciting film contents and themes. Tunde Kelani himself agrees that African culture is a burden on women, and he seeks to be part of mitigating this in many of his films. His latest work, Maami is another film in this regard.
Arugbá is the narrative of a society deeply compromised by corruption and plagued with hypocritical leadership. The King, a parody of former President Obasanjo, pursues economic reforms that have no direct impact on the people. His leadership style also draws the caution and warning of Ifá, the storehouse of Yoruba wisdom and knowledge systems. To rid the society of corruption and its attendant vices, the king and his council of chiefs look to the Arugbá for the annual sacrifice to Ọ̀sun, the river goddess. Arugbá's cinematography is powered by high-definition camera and new technology, and its story, with appropriate camera angles and vision, is armed with elements from indigenous performance practices like dance and music. The postmodern device of story within story is used alongside Yoruba language and a host of other techniques to give the film a stylistic signature that is peculiar to Tunde Kelani. In addition, a major stylistic feature in Arugbá is the use of extensive parody. Most of the major characters are parodies of politicians and their lifestyles.
Molara Ogundipe has observed with regard to many African cultures that women are considered sacred, particularly as mothers, but not as wives and as [sic] must be changed, although the marital families try to insist on the sacredness of their daughters as wives. We, however, need to look at the larger picture of sacredness of all women or their identities in the indigenous culture. This is the Womanist agenda.
Womanism challenges African men to be aware of certain salient aspects of women's subjugation which differ from the generalized oppression of all African peoples. Tunde Kelani also agrees that African culture is burdensome on women. It is commonly accepted that certain inequities and limitations existed/exist in traditional African societies and the belief that colonialism reinforced and introduced others is therefore vital interrogations of many of his films. In Arugbá, therefore, Kelani seeks in the female principle a redemption of patriarchal atrocities.
By looking again at Tunde Kelani's Arugbá the intention is to demonstrate how popular culture, through the film medium, affirms the possibility and engagement of the female subaltern voice. Another interest is the projecting of the cinematographic representation of the African woman in her essentialist role in advancing society, and her foremost position in the cultural vanguard of nationhood. This is aptly exemplified in Kelani's portrayal of the Arugbá as a female power that ensures communal sanity, and the potentiality of the African woman to serve as agent of social change.
The YemoÌ£ja and the Arugbá herself are therefore symbolic and important signifiers of change and release from the evil consequences of corruption and the evil in the land. Since Arugbá tells the story of a community in need of cleansing, it is to these female principles of social reproduction that Kelani locates restorative powers. This is important because of the place of women in the Yoruba worldview, the cultural sub-soil of the film. Also, the YemoÌ£ja is a round character who starts, develops and ends with the plot. She may not be a major character, yet Adetutu's roles in the film are an extension of YemoÌ£ja's roles in the spiritual balancing of IÌ€lú ńlá. YemoÌ£ja appears three times in the film. At opening scene when Adetutu has a dream on campus; when she goes to calm herself after having beaten two men, and in the final scene when the goddess appears to validate Adetutu's relationship with Makinwa.
In his discussion of Ayede's Yemọja festival of Ekiti State in Nigeria, Andrew Apter points out that female power, understood within the ritual agencies of witchcraft and fertility, subverts male violence and corruption female power "is openly acclaimed as antithesis and antidote to the destructive power of men. Whereas men are "hot," volatile, violent, and tough, ritually represented by staccato drum rhythms and wide stamping choreographies, women are "cool," subdued, peaceful, and soft, seducing men with slower motions. These gender stereotypes have a ritual design."
Arugbá also exhibits similar realities. For instance, two guys accost Adetutu and her friends with the aim of wooing one of them, Toke. Toke refuses but incurs the wrath of the guys whose ego is bruised by her refusal. Adetutu speaks in defence of Toke and her show of (supernatural) strength means the men, who had been set for a fight, are sent on their heels. She goes afterwards to a river where there is a communion between her and the goddess, YemoÌ£ja. In this scene, however, male aggression and volatility meet with female defence and the enlistment of sacred powers, and not the "soft" and "subdued" forces Andrew Apter speaks of with regards to Ayede. However, in the myth of Sango and his drummer, Sate can also be argued to have been used to accentuate the womanist call for balance and complementarity in the film. Kelani says during the recounting of the story of Sango's obsession for the Bata drum that "drumming and dancing are inseparable". He insists that: this is "what life is all about; a world of symbiosis".
He takes this further when Adetutu chooses to collaborate with Makinwa for his own music performance. Adetutu's dance and choreography group is exclusively female, with members insisting that men are not allowed to join them. This corresponds with similar practices in African indigenous performance traditions, as in that of the Nyambi dance of the Lugbara of Uganda. Their performance on stage reflects this exclusivist stance. Makinwa's show, on the other hand, shows a balance of male and female characters. This is one of the gender designs of the film-text.
Arugbá celebrates the strength of the African woman. Kelani upholds the belief that the woman, especially among the Yoruba, is as much a deity as she is a woman. In elevating positive values about women, therefore, Arugbá tells the story of a young woman who is specially gifted to take care of children. This role points to the biological and, later, social reproduction of the African woman. It is the story of an educated girl who is not alienated from her own culture and who is able to protect herself against male aggression; and her purity is needed for restoring society to wellness. After a rehearsal session one day, Makinwa asks Adetutu about her travel plans to IÌ€lú ńlá but Adetutu replies: "I'm an independent adult". In essence, "I am a woman who is old enough to take my own decisions." But Kelani makes her give her hand to Makinwa eventually after he has offered his. In a way, this affirms ultimately that males and females in Africa need one another for the journey to sustainable development.
In all, Arugbá details the story of the female principle of sacrifice and cleansing necessary for the restoration of a society whose conscience is smeared by corruption and failed leadership. It calls attention to the restorative abilities of women in a chauvinist culture that hardly appropriates their roles. In Arugbá, the destructive powers of the male are checked by the purifying waters of female chastity.
Written By Yeku A. T. James

Disclaimer:

"The views/contents expressed in this article are the sole responsibility of

thewillnigeria.com

and do not necessarily reflect those of The Nigerian Voice. The Nigerian Voice will not be responsible or liable for any inaccurate or incorrect statements contained in this article."
Articles by thewillnigeria.com