Bill Seeking To Tighten Criteria For National Honours Awards Progresses In House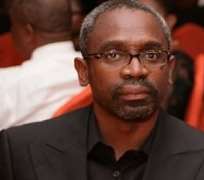 ABUJA, October 16, (THEWILL) - The House of Representatives today passed for second reading an amendment that would place strict conditions on award of National Honours Awards to persons in order to check its abuse.
The House also seeks to restrict the number to not more than 100 in a year.
Minority leader, Hon. Femi Gbajabiamila who sponsored the bill for the amendment of the National Honours Act said the awards no longer have the credibility it enjoyed in the past, arguing that it has been abused by the Presidency.
He said there was an urgent need for the standard of the honours awards to be raised to enjoy the respect of Nigerians.
Gbajabiamilah who had rejected the award in the past said raising the standard was the only way of making it achieve the purpose for which it was established.
He consequently proposed three inputs that must be made part of the awards. One, according to him is giving the public opportunity to contribute into the list of recipients.
He suggested that the committee handling the awards must publish the names of proposed awardees in two national newspapers two months to the award date, to allow the public critic the list.
He insisted that the honours must be given to people who have recorded extraordinary achievements in their fields. In addition to that, he recommended that the number of recipients should be not be more than 100 individuals even as he said that public officials should be disqualified from the list.
Supporting the bill, Hon. Asita Honourable (PDP Rivers) said the number of public officials that receive the honours yearly has belittled the awards.
In his own contribution, Hon. Geoffrey Gaya (PDP, Kaduna) lamented that the awards are now given for political expediency and for less noble reasons.
Similarly, Hon Nnenna Elendu-Ukeje (PDP, Abia) said the number of recipients should be limited to few individuals who have achieved recognisable feats in their areas.
Hon Chris Etta (PDP, Cross River) in his contribution stretched the argument further as he recommended that the amendment should bar a President from receiving the Honours until he or she has recorded noticeable achievements. He frowned at a situation where public officers were given the awards on ground of their being elected or appointed into an exalted office.
Instances of poor book keeping as well as awarding National Honours Awards to Convicts alongside individuals with questionable character have brought the awards to disrepute.