Exclusive Video :: Van Vicker Finally Speaks About Death Rumour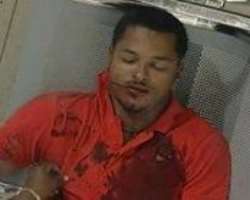 Weeks after the terrible rumour was peddled on social media and website that, celebrated Ghanaian actor van vicker has had an accident.
Van vicker had no option than to quit his movie set in Nigeria and meet his, family, fans and section of the media in Ghana at Aphrodisiac night club.
You can Spare us 1 min of your time and watch Van vicker speak to the Media, fans, family and friends in Ghana.