NECO Boss Dismisses Fraud Allegations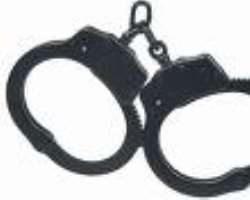 Registrar of the National Examinations Council (NECO), Professor Promise Okpala, has denied an alleged N5 billion fund currently being investigated by the Economic and Financial Crimes Commission (EFCC).
Five key officials of the body – the Director of Quantity Assurance, Adolph Nweke; Director of Examination Administration, Philip Duru; Director of Finance and Administration, Isaac Ishola; Director of Corporate Services, Nasir Dantiye; and the Director of Examination Development, Gladys Akinkuole – were invited last week by the EFCC for questioning over the issue.
The petitioner, one Mr. Clement Obioma Innocent, who claimed to work with NECO, accused Okpala of arbitrarily awarding contracts, obtaining a loan of N750 million from three banks without due process, awarding a N110 million contract for installation of cybercafés in NECO offices nationwide to one of his brothers, Chief N. O. Okpala.
However, a written response by Okpala punctured the petitioner's claim to being a member of staff of NECO and debunked the allegations against him.
Okpala denied awarding any contract to his brother, asking the EFCC investigators to verify the claims as NECO does not have or operate internet cafes in any of its offices in Nigeria. He also denied obtaining a N750 million loan without due process, saying insufficient budgetary allocation for overhead cost since the inception of the agency had made sourcing for loan facility for completion of examinations a regular exercise even before his appointment as registrar.
The NECO boss, who admitted obtaining a loan of N250 million each from three banks because of the body's funding difficulties, called on the government to help with adequate financing of the body.
He gave a breakdown of budgetary appropriation to the agency for overhead cost including examination expenses for a period of seven years spanning 2001 to 2007. He said it was always far less than the NECO's financial requirements.
An EFCC source said Okpala stated in his response that "at the inception of the National Examinations Council in 1999, there was an understanding that since education was a dividend of democracy, therefore, a social cost of N1000 should be charged for the SSC examination which WAEC was charging N3,500 per candidate, and the difference between the actual cost of examination per candidate and the approved social rate of N1000 would be given yearly to NECO as examination subsidy, but it was never implemented.
"Consequently, by the time the Council conducted its second examination in 2001, a loan of N274 million was procured to complete that year's examination. In 2002, the sum of N250 million loan was obtained to complete the examination. A loan facility of N300 million was again obtained from Union Bank Plc in 2004, 2005 and 2006 respectively to complete the examinations.
So, by implication, borrowing from commercial banks to finance its examination has become part of the financial options for NECO."
The NECO registrar said the loans were taken based on an approval and directive by the NECO's Governing Board, after its 25th regular meeting on Thursday, August 2, 2007.
The loan, he said, was also necessitated by the fact that the agency began the implementation of the new Federal Government Duty Tour Allowance in July, 2007, which increased duty tour during monitoring by almost 250 per cent.
Other reasons advanced for the loan included payment of outstanding liabilities amounting to N204,241,581.61, most of which were allegedly incurred before his assumption of office in April, 2007, and another unbudgeted expenditure of N240 million incurred by previous administration of NECO, for the production of 2002-2006 certificates.
However, Okpala was said to have explained that out of the total loan facility of N750 million obtained from the three banks, only N155 million had not been repaid.
The NECO boss is also said to have dismissed the allegation of acquisition of exotic cars at public expense as false and unfounded, just as he made available statistics of the agency's staff strength, which indicated that contrary to the allegation of nepotism and flagrant abuse of the federal character principle in the agency's employment process under his leadership, the North-central geopolitical zone of the country has the highest number with a total of 397 comprising senior and junior staff, followed by the South-west (362); South-south (146), South-east (181), North-west (146), and North-east (84).
C.Thisday
|
Article source