Nigerians on the Death roll in Libya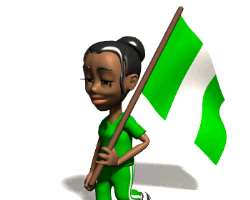 Nigerians on the Death-roll in Libya and Morocco, Benin National Congress seeks Amnesty International's support. Being an open letter to Amnesty International and the Red Cross Society. 26th August 2009.
It is with a deep sense of grief that we on behalf of all the detained Nigerians currently being touted for hanging and other State proclaimed death sentences by the Government of Libya and Morocco that we most humanely solicit your acclaimed humanitarian proficiency in response to the clarion calls for their release and eventual return to their home country, Nigeria. We are not unmindful of the moves been made the Government and concerned citizens of Nigeria over for the above stated objective (their release and safe return to Nigeria); yet we strongly believe that given your very credible profile of sustained dedication to the cause of the dejected; displaced; condemned and war-ravaged peoples all over the world, it has become expedient to solicit same for the sake of our Nigerian people whose fate have been compounded by the ambiguous cooperation between Nigeria's foreign Affairs Ministry and the Libyan authorities for well over one month.
It is noteworthy to state that as a foremost Nigerian socio-cultural organization, we have been campaigning against labour-induced travel means by which our young men and women have been fleeing Nigeria on the flimsy excuse of escaping from poverty and state-induced violence. As a matter of fact, we have a functional counselling wing in our national secretariat where routinely we pass morale instructions to re-orient our youths with traits of disillusion and frustrations with a view to purging them from such dehumanizing tendencies of travelling indecently and dubiously; being tempted to perpetuate crimes ranging from prostitution, robbery, drug abuse and trafficking. Unfortunately, some of the detained travellers are on genuine causes of businesses and tourism, so it will be hasty generalization for the Libyan and Moroccan governments to tag them all as miscreants and criminal aliens.
Our primary aim is to enlist the solidarity of your noble group towards the expeditious release of these Nigerians whom are presently being allegedly persecuted albeit secretly; while boasting the cordial relations between Nigeria and her two North African sister states. While diplomatic arrangements are being made by governments and concerned humanitarian organizations; we plead that the government and people of Libya and Morocco should be kind enough to reframe from acts capable of escalating the humanitarian crisis like the allegations of rape, robbery and assault on the detainees and other law abiding Nigerians resident in their respective countries.
We seek this medium to appeal for more international pressures to reassure the detainees and their families of the safe return of the affected persons. While we commend the leadership of the House of Representatives, especially the Abike Dabiri Committee, we are respectfully disappointed at other top elected and appointed state and national leaders respectively because they have been very silent and seemingly insensitive to the plight of the thousands of Nigerians whom are victims of years of misrule perpetuated by the political class and self-induced immorality on the part of our youths. This plea is further predicated on our strong believe that on less the issue is addressed in favour of the safe return of the detainees, the consequences or fall-outs of their deaths by hanging or any other forms of criminal execution in Nigeria will be immeasurable as the multiplier-effect will be better imagined. This is so because Nigerian youths will react over the killings or execution, such actions could not be predicted. It further reinforces the old Benin adage "ovban n' ogha mu igbina, ne oka mu ezo..." those that wish to separate a fight should first separate a quarrel, because the repercussions' of some fights are better imagined.
We pray for the safe and purposeful return of the detained and sentenced Nigerians, Amen.
Hon. Aiyamenkhue Edokpolo; Founder and President- Benin National Congress

Cc; 1. The Minister for Foreign Affairs, Abuja

2. The Governor's Forum
3. Council of Traditional Rulers of Nigeria
4. Edo Leaders Assembly; and All Nigerians in Diaspora.
5. Nigerian Union of Journalists.