NAICOM Suspends Three Insurance Firms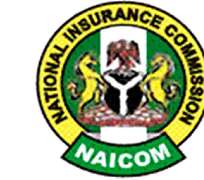 SAN FRANCISCO, August 06, (THEWILL) - The National Insurance Commission (NAICOM) has placed a six-month suspension, with immediate effect, on three insurance firms for non-rendition of accounts, misrepresentation, and non-disclosure of liabilities.
The three companies — Alliance and General Insurance Company Limited, A&G Life Assurance Plc, and Fidelity Bond Insurance Brokers — were also said to have failed to remit premiums and commissions while also engaging in corporate governance abuses.
"The suspension is as a result of the failure by the respective companies to comply with relevant provisions of the National Insurance Commission Act 1997 and the Insurance Act 2003," read a statement issued by the deputy commissioner (technical) of NAICOM, Mr. Ibrahim Hassan.
The Commission said the suspension was in accordance with the exercise of the powers conferred on it by the enabling laws, adding that "the suspension order may further be extended at the end of six months until such a period when the commission is satisfied that: the violation of the provisions of the National Insurance Commission Act 1997 and the Insurance Act 2003 has been addressed and the method of transacting business is no longer hazardous to policy holders and potential clients."