He Says He's Too Busy To Call Me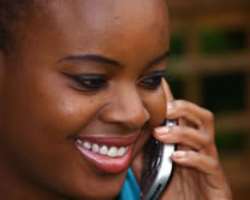 Dear Nana Ama, I am 29 and in a relationship with a guy who is also 29. We met about a year ago and he proposed love to me and I accepted it.
He lives in Accra, while I am in Kumasi. Ever since he left Kumasi for Accra, he has never called me and when I asked why, he kept telling me that he was very busy.
However, anytime he is in Kumasi he calls me and sometimes comes to my house to visit. The last time I called him was on October 3, 2009. He assured me he would marry me and even promised to call me but he never did.
I am confused about his behaviour. Please help me because I love him so much and cannot afford to lose him.
Julie, Kumasi.
Dear Julie, What does your boyfriend do for a living? I am asking this question assuming that his 'busy schedule' does not mean his wife or other women.
Perhaps it will help put your mind at ease if you pay him a visit to find out about what keeps him so busy that he does not have time, even after close of work, to make phone calls to the woman he loves.
I wonder if your man is as excited about you as you are or feels exactly the same way as you do. If he does, he will try hard to make the relationship work. He will make his schedule less busy, if possible, or he will try to get you on board his busy schedule.
To put it as clearly as I can, had he wanted the relationship to work, the excuse of his busy schedule would be non-existent. If he thinks of you as his Miss Right, he will make sacrifices to stay in touch with you.
Think about it: How long does it take to make a quick phone call just to say hi or to tell you he loves or misses you? Your time is just as valuable as his and remember that you deserve the world as well.
Love involves give and take and I can assure you that the right person is seldom sacrificed because of a busy schedule.