HOW REDEEMED CHURCH PASTOR,KALEJAIYE SAVED MY LIFE—STAR ACTRESS LOLA ALAO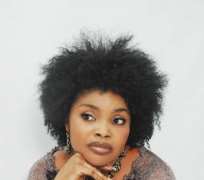 There is always something captivating about screen goddess,Lola Alao. She is not just a successful Nollywood actress, she has also made a huge statement in the showbiz world.
In a recent interview,the talented actress opens up on the challenges she faced in time past, her winning ways,and other issues.
There was a time I had problems,I faced a lot of challenges,I went through hell.I was robbed at the airport.
Nobody stood by me.I was owing some people,I had to sell my car to pay some debts.

Even those who knew,who were supposed to be friends were yabbing me behind.I just give God the glory.That is why I keep saying if there is anything that is permanent in this life,it's change.
I give God the glory.I thank Daddy Kalejaiye.He stood by me.

He was the only person I saw during the trial and my family.He told me it's not how many times you fall,but how many times you rise.
I give God the glory.Daddy Kalejaiye is the best.God used that man for me.He told me,Lola,God has allowed this to happen for you to value him,for you to know his worth.
Daddy gave me 2 keys.He said,Lola I don't know what these 2 keys are meant for,but take.And you know what,one was for a new car,not tokunbo car.He gave it to me.
The second was for a house.I just thank God and Daddy Kalejaiye.
He has brought me closer to God,God used that man to save my life.

Pastor J T Kalejaiye