STILL ON TONTO DIKEH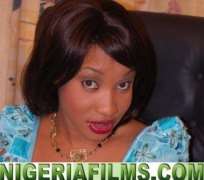 Tonto Dikeh has gotten a new tattoo might not sound as great news, as she is generally known to be a tattoo lover.
However, there is a major significance in the new tattoo found on the ankle of this light skin actress.
This time, instead of the normal stars, roses and frightening tattoos, the controversial actress is alleged to have inscribed the name of most Nollywood adorable movie director, producer and actor, Tchidi Chikere on her ankle.
This new tattoo according to gist merchants has in the last two weeks stirred several debates among other actresses over the real meaning of such gesture from the unpredictable Ms. Dikeh at a moment when another actress Nuella Njubigbo is alleged to have taken over the heart of Mr. Chikere.
It could be recalled that actress Tonto Dikeh was romantically linked with this handsome movie director few years back.
However,Ms. Dikeh abandoned the relationship,dumped Mr. Chikere and moved on with her life.
Till the emergence of recent news of his marriage break-up and his love affair with another actress Nuella Njubigbo,nothing has been heard about the light skin Rivers State born actress and the movie director who is a father of three boys again

TCHIDI CHIKERE