ANAMBRA RERUN: EKWUNIFE WINS AGAIN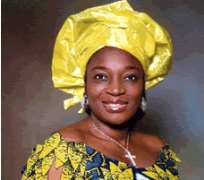 All Progressives Grand Alliance (APGA) candidate for Anaocha/Njikoka/Dunukofia Federal Constituency, Uche Ekwunife in the early hours of yesterday affirmed her earlier victory in the constituency election last April when she was declared the winner of the rerun election held on Wednesday.
Ekwunife's victory came just as the Action Congress of Nigeria (ACN) candidate for Idemili South State Constituency, Mr. Ebele Obi was declared winner of the rerun election in the constituency.
According to the result of the rerun election announced by the Returning Officer, Prof. Emeka Ezeonu, Ekwunife polled a total of 29,005 votes to again beat her closest rival and ACN candidate, Mr. Dozie Nwankwo, who scored 21, 948 votes.
The other candidates in the election, which Prof. Ezeonu promptly declared Ekwnife winner having met the requirements are Prince Emeka Eze of the Peoples Democratic Party (PDP), who polled 9,198; Obiora Igwedibia, Accord Party (AP), 2,624; Ikenna Anekwe, ADC, 334; Mike Igwilo, ANPP 250; Ezeaku Nnaemeka, CDC 121; Kingsley Uguome, CPC 228; Kingsley Okafor, LP 78; Aniefo Sonny NMDP 18 and Rebecca Njilika, PPA 121 votes respectively.
In the Idemili South State Constituency result, which was announced by the Returning Officer for the election, Dr. C.A.N Nwankwo, Obi of ACN scored 3,235 votes to beat his closest rival, Tony Uche Ezekwelu of APGA, who scored 3,177. PDP candidate, Ifeanyi Igwe polled 2, 805; Ibekwute Boniface of the AP, 16; Owgho Magdalene of CPC, 15 and Nnamdi Ozokwelu of PPA, 14 votes respectively.
Reacting to the result of the re-run election, the National Chairman of APGA, Chief Victor Umeh said, 'This is a reconfirmation of the strength and popular choice of APGA over other parties by the people of Anambra State. It also shows that Ekwunife and APGA won the election conducted in the constituency last year, despite the pretences of the Action Congress of Nigeria. 'Why I congratulate Uche Ekwunife for this deserved victory, I thank my good people of Anaocha/Njikoka/Dunukofia Federal Constituency. I also commend INEC for doing a thorough job.'
In his own reaction, Senator Chris Ngige of the ACN said though his party won the state constituency election, the actions of INEC leaves much to be deserved. He said: 'My reaction is that INEC in Anambra State not national has used this re-run election to prove again that not all the personnel, who are in INEC can man or discharge their responsibility effectively.