ARSENAL SEEKS UNITED'S POUND OF FLESH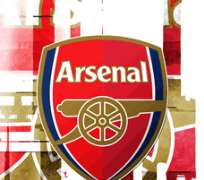 Arsenal will be searching for pay back from the 8-2 humiliation at Old Trafford while Tottenham will be looking to avenge the 5-1 defeat to Manchester City.
At the Etihad Stadium, table topper, Manchester City has been superb on its own patch.
The return of the legends – Arsenal's record goal scorer, Thierry Henry and Man United's 10-time title winner, Paul Scholes – has hogged the headlines, but the game itself revolves around Arsenal's defending.
It's the most important day in the title race so far and likely to see a shake-up in Sky Bet's odds.
Last weekend's action saw Manchester City shorten with an unconvincing win against Wigan, United cut to 12/5 following its cruise against Bolton, while Tottenham surprisingly doubled in price to 12/1 after it was held by Wolves.
However, that price will be slashed if it can win at the Etihad tomorrow.
Spurs is out for revenge after Man City won 5-1 at White Hart Lane on August 28 when Edin Dzeko scored four in City's biggest ever win at White Hart Lane. City was on fire at that stage but this time it looks like Tottenham is catching it at just the right time.
The league leader is missing key players, has lost three of its last five games in all competitions and dropped 10 points in the last nine Premier League games, having dropped only two points in its first 12.
Spurs, also has a great record against Manchester City in the Premier League. Tottenham has won 19 games versus Man City and not won more top-flight games against any other side, despite City missing five of the 20 Premier League seasons. Tottenham has won five of its last seven visits to Man City and garnered more away wins against Man City than against any other club.
Unlike City, Spurs remains in excellent form. It has now taken 46 points from 21 games and is the closest it's been to the top of the table at this stage of a season in 27 years, since it was top on New Year's Day in 1985 alongside Everton. If Spurs made this start last season, it would be top of the Premier League, one point clear of Man United.
The problem it has is that Manchester City has such a different side to the team Spurs has played over the years and these days are an absolute juggernaut at home. City is the only club in all four English League divisions with a 100 per cent home record.
Only once in English top division history has a team gone a whole season without dropping a single point at home – Sunderland in 1891-92 (it did play only 13 home games that season). To put it in to perspective, no top division side has ever completed a season with a 100 per cent home record in Germany or Italy.
Man City has won its last 15 PL home games since a 1-1 draw against Fulham in February 2011. Fulham was the only visiting PL team to avoid defeat here in 2011 and City has now taken 58 points from 60 available at home since Christmas 2010. If it wins on Sunday it will equal its all-time club record of 16 successive home League wins set between November 1920 and August 1921.
Tottenham is in great form but faces a massive task tomorrow. It has only won a Premier League away game against a side at the top of the table once. It came in its first ever Premier League away win in November 1992 – 2-0 at table topper, Blackburn.
Gary Neville explained their problems at the back brilliantly on the Monday Night Football. Miguel and Djourou really struggled at full-back against Swansea and you wonder what damage Nani and Valencia could do on Sunday. The Arsenal team news will be crucial at 3pm and I can see a flood of money for United at 8/5 if Wenger's back four is the same.
Arsenal has lost its last two Premier League games and conceded five goals, but it has been strong at home. It has only conceded six goals at the Emirates and has taken 23 points from last 27 available at the ground.
During the last campaign, Man United only claimed five away wins but has the best away record in the top flight this season: most away wins (7), most away points (23) and best away defensive record (just six goals conceded).
If Arsene Wenger's injury problems clear up at the back, we will be in for a fascinating and close contest. So, is revenge on the cards.