FUEL SUBSIDY REMOVAL IS TIME BOMB – AJIBOLA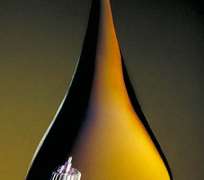 Former Attorney-General and Minister of Justice, Prince Bola Ajibola yesterday warned that the removal of fuel subsidy by the Federal Government was a time bomb which might explode anytime.
His warning came just as the Catholic Bishop of Abeokuta Diocese; Rev. Father Alfred Adewale Martins also reviewed the removal of fuel subsidy and the Boko Haram menace and concluded that Nigeria was at a dangerous bend.
Both Ajibola and Martins who spoke in Abeokuta, the Ogun State capital at different fora canvassed a reversal of the removal of the oil subsidy in the interest of the suffering Nigerian masses as well as ensure political stability.
While Ajibola said President Goodluck Jonathan had bittern more than what he could chew, Martins lamented that the two events threaten the corporate existence of Nigeria.
The former World Court Judge blamed Jonathan's advisers for what he described as an unpopular decision, he added: 'If even the Federal government had genuine reason to increase pump price, the timing of its implementation was wrong.'
Lamenting what he called myriad of problems including the Boko Haram insurgence in the country, Ajibola said: 'With all these socio-political and ethno-religious equations prevailing at the present time in the country, Mr. President, you have now added a new dimension of economic woe to them by this removal of the so call oil subsidy, just at the end of the year while everybody is wishing everybody a happy prosperous New Year.'
Adewale on his own part described the removal of petroleum subsidy as a source of great concern, adding that the manners it was removed fell short of the expectations of Nigerians.
His words: 'However good the intention of government may be, it needed to have demonstrated its goodwill in some ways different form mere words of mouth.
'I believe that government should have demonstrated its goodwill, first of all by ensuring that the NNPC makes the four refineries work at full capacity so as to determine the exact cost of refining the products in the country.
'We ought not to use the cost of importation as the benchmark for determining the appropriate price of the products, especially the PMS since refining in the country would not involve the same costs as importation of refined products.
'The two arms of government need to review the decision of total removal of the subsidy and make the effort to look at the matter from the viewpoint of the masses. If the subsidy is reduced it would better than to have a total removal which has resulted in such a huge jump in the prices of goods and services.
On the Boko Haram menace, the cleric urged Nigerians to rise up to confront the menace, describing the imposition of a state of emergency in some Northern part of the country as the right step in the right direction.
Adewale reiterated the importance of the country convening a national conference that would discuss the Nigerian question. Such a conference would help all the components of this nation to express their expectation of the nation called Nigeria.'