Nigerian Actresses Tasked On Indecent Dressing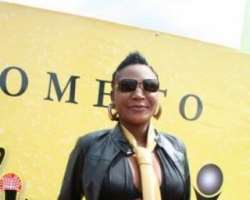 Nigerian actresses have been tasked to be good role models in the society by dressing decently.
This was said by an Islamic cleric, Imam Memood Mushood, in a chat with nollywoodgists.com.
The cleric said that although Nigerian actors are doing a good job with their talents, he urged them, particularly the female artistes, to teach morals with their acting.
"These actresses are talented, no doubt about that, but what we expect them to teach young ladies in the society is not what they are doing.
"Most ladies of this generation don't attend lectures where they can hear the word of God, but they watch films which have a lot of influence on them. That is why the actors have a vital role to play in reshaping our society.
Imam Moshood commended Adebayo Salami (Oga Bello), Kareem Adepoju (Baba Wande) and Taiwo Hassan (Ogogo), for acting films that promote morals.
"This lady, Funke Akindele, also tried with the movie Jennifa. That film is a reflection of what is going on in our campuses and it emphasised why guardians should monitor their wards in school," Moshood noted.
Citing Chapter 24, verse 31 of the Holy Qur'an, the cleric argued that the actresses should change the way they dress in order not to corrupt the minds and damage the future of young ladies in the society.
Story by http://nollywoodgists.com