BETWEEN TIWA SAVAGE AND OMAWUNMI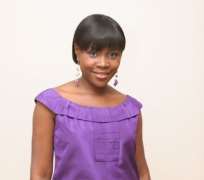 Few years back when young songstress Omawunmi hit the limelight in music industry,she was oozing of innocence,but before people could blink an eye the pretty singer started emitting sexiness.
Omawunmi brushed up completely and hit the chat as one of the hottest cum sexiest singers in the industry.
As if that was not enough, her gowns started moving up gradually that it almost hit the upper part of her thighs before she was sent on a nine months course.
The story now is that after completing this compulsory itinerary,Omawunmi's gowns seem to be coming down gradually.
Recently,it has been discovered that the beautiful mother of one has redesigned her gowns as they are coming below her knees and the reason behind her new found fashion is still a thing of puzzle to her numerous male fans.
However,insider sources revealed that after having her baby,a little sense of maturity come over her.
Meanwhile, another talented singer,Tiwa Savage seems to have taken over from Omawunmi.
This is because,everything about Tiwa oozes s*x,as she is one babe who does not believe that there are appropriate cum moderate outfits that will still present her as the sexy babe.
Once you think about Tiwa,the next thing that comes to mind is those bum shorts,see-through tops,micro mini-skirts and gowns.
No doubt,she has completely taken over from Omawunmi in this area.

TIWA SAVAGE