TERRY G DENIES INVOLVEMENT IN PUBLIC SHOW OF SHAME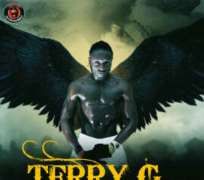 Controversial singer and Ginger Your Swagger crooner,Terry G has carpeted the claim that he fought in a guest house.He also denied the allegation of penury and sniffing cocaine.
In a telephone chat,he had this to say; That is a bloody lie! Why will I fight in a guest house.I don't even patronize guest houses.I rather go to a club or a hotel.That story is not true
When probed further on his financial status and the allegation of sniffing cocaine,he quickly responded; I have admitted several times that I smoke but not marijuana and I don't sniff cocaine.Everything they said is not true.I am a responsible human being,people just fabricate things about me.I have not gone begging,so I am not broke.
News was all over town a couple of weeks back that the Benue State born singer fought at a guest house in Iju-Ishaga,where he unwinds.
It was also alleged that Terry G couldn't pay his bills after taking some bottles of drinks.Palaver broke out between Mama T,the owner of the guest house and Terry G because he didn't pay his bill.Insisting he must pay before leaving as she began to throw tantrums adding that she was tired of Terry G's nuisance and inability to pick his bills.
We were further told that Terry G's inability to pay his bill may not be unconnected with his penchant for sniffing cocaine and smoking marijuana.This new found habit may have affected his pocket drastically.
However,he denied all these allegations,he denied them,saying they were just fabrication from his detractors and those who are not wishing him well.