…DEBATE, WEAPON OF MASS DECEPTION - PASTOR BAKARE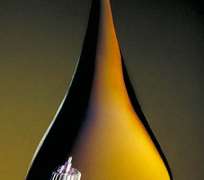 Pastor of the Latter Rain Assembly Church, Lagos, Pastor Tunde Bakare, said yesterday that the debate on the proposed fuel subsidy removal confirmed the failure of leadership, describing the debate as 'weapon of mass deception.'
Bakare said at a Press conference in his church's auditorium in Lagos that 'if we ever allow this to take place, Nigerians will be made to pay for the ineptitude of their leaders and the kleptomania of the government functionaries.'
The cleric, who was the presidential running mate of the Congress for Progressive Change (CPC) in the April 2011 election, said the plan to remove the subsidy was uncalled for, stating that there is 'no subsidy in the price of the fuel being refined in the country for domestic consumption.'
According to him, the Federal Government was not subsidizing anything, pointing out that 'the government is not subsidizing the cost of production of refined oil, but what it is subsidizing is the alternative cost of importation.'
Against this background, he warned that 'Nigerians should not be made scapegoats for government's laziness, ineptitude and incompetence,' accusing the government of not making the refineries to function so that its leadership could export crude oil to be refined abroad where he claimed they owned private refineries and sell the refined products at cut throat prices.
'Like in other nations, some less-endowed, we have the opportunity to set up our own refineries, refine our products, sell and export refined products and make money. Instead of doing that, both the NNPC and the government explore sleaze, refine roguery and market sharp practices,' Bakare claimed.
He, however, stated that 'they cannot complain that they import at high price because it is their idiotic choice,' warning that 'Nigerians should not be made scapegoats for their idiotic choices.'
He warned that the masses would resist the unwarranted imposition of a policy that would put them in more hardship, asserting that 'the planned removal of fuel subsidy is a clear handwriting on the wall to further increase hardship on the people amidst plenty. 'Jonathan, who recently told us that rather than lightening the burden of our people, said he is ready for mass revolt. And, by the grace of God, mass revolt he will get, because he has drawn the battle-line.
'What brought him to power is powerful enough to flush him out of power. The power brokers pushing him to talk tough will back off and sell out when they are face-to-face with the rage of the poor and the resentment of those excluded, deprived and robbed.
While proffering solutions, Bakare said; 'until the government downsizes, cuts down on its profligacy and leads by example in modesty and moderation, the poor people of this country will not subsidize the excesses of the oil sector fat cats and the immorality of the self-centered and indulgent lifestyles of those in government.'
He gave reasons why Nigerians should stand against subsidy removal, saying by standing against its removal, 'the government can be compelled to look inward and stop fleecing the poor people of this nation.'
He wondered why governments had failed to give reasons why refineries have remained incapacitated despite huge investments over the years on Turn Around Maintenance (TAM) He reminded that 'no leader can survive for long in power without peace,' adding that 'nobody should dream of peace without justice and equity.'
To the cleric, 'the debate on fuel subsidy has ended today and the victory of war is ours as Nigerians will laugh last. He said that 'there is confusion on their accounts and those who want to inflict more hardship on the people will flee and become history themselves.'