Chuba Okadigbo's Widow Is Anambra North Senate Seat Winner - Appeal Court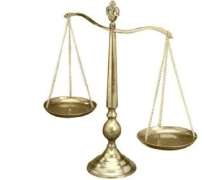 ABUJA, December 16, (THEWILL) – The widow of former Senate President, Dr Chuba Okadigbo, also popularly referred to as the Oyi of Oyi, has been declared winner of the April 16, 2011 Anambra North Senatorial election conducted by the Independent National Electoral Commission (INEC).
The Abuja Division of the Court of Appeal Friday declared Lady Margery Chuba-Okadigbo winner of the legitimate senatorial primary for the district conducted by the Peoples Democratic Party (PDP), which went on to win the seat in the general election.
The court further ordered the Senate to inaugurate her as senator representing Anambra North Senatorial District.
The contentious seat had been a subject of several litigations involving Senator Alphonsus Igbeke and Prince John Emeka who at various times claimed they won the primary.
Following the controversies surrounding the seat, the Senate had opted to leave it vacant until a superior court issues a final judgement on the authentic candidate of the PDP in the election.
In a unanimous judgement delivered by Justice M.U. Muktar who led the 3-member panel of judges, the appellate court declared the primary conducted by Senator Joseph Waku as the legitimate one which it said Lady Margery Chuba-Okadigbo won. The judges faulted a High Court decision which had earlier declared Igbeke the winner of the primary solely based on the documents submitted by the politician while ignoring documentation from PDP, INEC and Chuba-Okadigbo.
The judges held that Chuba-Okadigbo polled 168 votes, Igbeke 23 votes and John Emeka 15 votes.
Recall that the police had accused and charged Senator Igbeke for electoral fraud and forgery, accusing him of presenting falsified documents to the Federal High Court presided by Justice Abdul Kafarati which declared him winner of the primary.
The appellate court had consolidated all the appeals brought by Prince John Emeka, the Peoples Democratic Party (PDP) and the Independent National Electoral Commission (INEC) seeking to set aside the judgment.