Kidnapping: Artistes reject shows in the East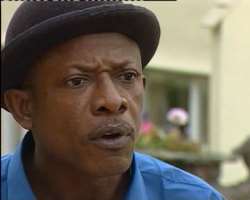 'To before warned is to before armed,' goes a wise saying which seems to be acting out in reality in the Nigerian entertainment scene lately. With the incessant kidnappings recorded in the South-East in general, entertainment practitioners all over the state are now turning down offers to come and perform at concerts and shows in the region. This is coming on the heels of the latest kidnapping of ace-actor, Nkem Owo a.k.a Osuofia last week by unknown persons in Anambra State, but was freed at the weekend. The state however, is fast becoming a kidnappers haven given the high calibre of personalities seized so far in the latest money spinning criminal venture.
Trend'tainment sought reactions to the menace from some stars in the industry:
"I was asked to come and perform at Enugu but my brother, I no want give my family High BP," Koffi, a popular stand up comedian said.
Not only is the trend affecting the music industry who are yet to record any victim, many Nollywood actors and actresses are now having a rethink on shootings on locations in the region after the news of Osuofia's confiscation was broken.
"I have called the producers of a movie I am billed to cast in to either beef up security on location or forget about the deal," an actress who didn't want her name mentioned revealed. Osuofia is the second Nollywood kidnap victim after Pete Edochie case some few months back.
With the Yuletide season is around the corner, South East dwellers may be witnessing celebrations without any physical appearance of artistes, as many industry watchers are afraid that the kidnappers searchlights will soon be beamed at musicians as a result of their many Bling Bling nature expressed on screen. Musicians beware!
Story by http://nollywoodgists.com