CONTROVERSY OVER MI'S GILLETTE MACH3 ENDORSEMENT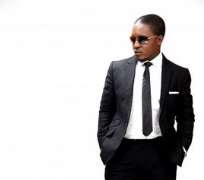 It is indeed harvest time for Nigerian talented entertainers,as brand endorsements have raised their financial status to that of millionaires.
One of such artistes is Jude Abaga,popularly called MI who just endorsed globally recognized shaving stick,called Gillette Mach3.
MI's small stature which produced his smooth face and jaws were said to have landed him this multi-million naira endorsement deal.While his friends and colleagues are rejoicing with him over this first million naira deal,rumor mongers are wondering the area of MI's face that has ever been filled with beards that could fittingly be tackled with Gillette Mach3 shaving stick.
According to this set of critics,MI has no mustache that will require the assistance of a Mach3 as the acronym"smoothness for kisses song,is your face smooth for kisses?" already belongs to MI who they insist is endowed with a woman's breadless face.
As gathered,MI does not have beards or needs Mach 3 unless if the triple sharp razor will have to remove his fresh skin.
Meanwhile,insider sources informed that no matter how critics view the internationally acclaimed advert,MI has pocketed his millions with or without mustache.