ESI partners IONIFF Port Harcourt, 09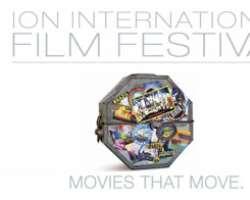 To further impact on participants at the forthcoming first international film festival in the country, the Rivers State First Lady, Dame Judith Amaechi, has advocated for youth empowerment and skill acquisition among youths. She further argued that stakeholders, especially youths, would benefit immensely from the introduction of the youth project in this year's IONIFF Port Harcourt 09, holding between December 9 and 12, 2009, at the Garden City.
The youth project organized by Empowerment Support Initiative (ESI), a non-governmental organization founded by her, with a mission of reclaiming the spirit of entrepreneurial excellence and awakening self-developmental drive among the youths of the State, is focusing on short movies produced, directed and acted by teenagers.
The initiative is based on ESI's belief that the future of Rivers State and Nigeria lie with children.
As a result, the ESI youth project for IONIFF Port Harcourt 09, is providing a series of platforms for teenagers to submit entries for nomination for awards in the youth category.
Aside entry of works among the youths, ESI is also organizing a competition to select and sponsor the most deserving and talented candidates to attend the four technical workshops at IONIFF Port Harcourt 09.
International speakers and experts, in the field of filmmaking with specific emphasis on scripting, sound, cinematography, lighting, budget, financing and networking, will facilitate the workshops.
The ESI is randomly selecting schools across the various local government areas of the state; providing technical support and guidance to group of students that expressed interest in experiencing movie making.
Story by http://nollywoodgists.com