STAR ACTOR ENIOLA OLANIYAN,RELOCATES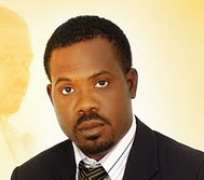 Yoruba actor Eniola Olaniyan, who is a graduate of the Federal University of Technology, Akure, has finally left the city of excellence for Abuja for greener pastures.
Eniola, who opened up on what has kept him going on in the face of financial challenges, regretted that stardom has not been able to translate into wealth for him.
In a phone chat with us, he stated why he had to relocate to Abuja with his family: "The industry is not profitable to me. It is still fair here. Compared to Lagos and like I said before, I am working with the government, which can make me move to different states."
Some months back, in an interview with us, the actor stated that he had nothing to show for his 29 years in the industry.