GUILTY PLEASURES & NOLLYWOOD HUSTLER TO PREMIERE AT SILVERBIRD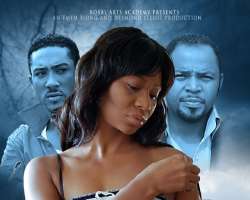 Word is out that ace Movie Producer, Emem Isong is about to release two of her new films, 'Guilty Pleasures' and 'Nollywood Hustler' in the cinemas in Nigeria. The movies will be premiered at the Silver Bird Galleria on the 29th of November 2009. Red carpet is from 5pm till 7pm and the Premiere proper takes off at 7pm.
Emem has been known to put on some pretty ritzy premieres in the past, her last which was for 'Reloaded' was held at the prestigious Civic Centre and drew the crème de la crème of the banking and entertainment world. What should we expect this year? Hear her, 'Don't expect less.
This year I want to concentrate more on showing the movies than displaying effizy as was the case last year. I wanted to make a point then; that Nigerian films are capable of drawing the kind of crowd that would not normally be associated with film and it worked! The place was jam packed with people from the upper echelons of society. This year, its all about showcasing creativity. Not just mine but others involved.
I collaborated with Desmond on producing 'Guilty Pleasures' and with Uche Jombo with 'Nollywood Hustler'. Both of them couldn't have been more different from each other but they are good productions. The audience is in for a great time! The stars will be there to meet and greet, it certainly should not be missed'. Is it only Lagosians that will catch the fun? Emem responds, 'After the premiere, the films will be shown in all Silver Bird Cinema outlets across Nigeria; Lagos, (V.Is, and Yaba) Port Harcourt and Abuja. Everyone should keep a date to know when it's coming to your area.
Well, I'm certainly going to be there, live and direct! Will you?
By Bola Aduwo for www.nollywoodgists.com
Story by http://nollywoodgists.com